Confused.com report shows Tesla tops the list of most popular electric vehicles in the past five years, but there are still many challenges for motorists switching to EV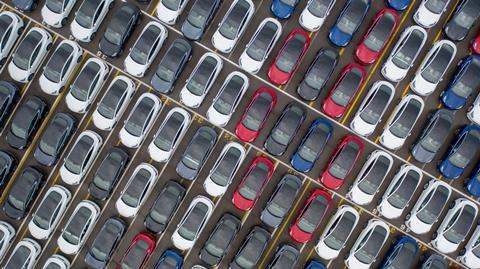 Experts at Confused.com car insurance have compared the average number of annual registrations of electric vehicles over the past five years to reveal the UK's top 10 most popular models, with Tesla taking the two top slots by a considerable margin.
The Model Y averaged 22,561 registrations over the five-year period, while the Model 3 averaged 21,773. Next on the league table came Volkswagen ID 3with 9,521.
The comparison website has also produced a 'Rise of EVs' report which shows where EVs have gained most popularity, reporting that Stockport had seen a 851.3% average yearly rise in EV - from just 415 at the start of 2018 to 93,686 earlier this year. In second place was the Forest of Dean while Reditch was third.
The report calculates that with a population of about 294,000, Stockport has nearly one EV for every three residents. But most of these EVs are registered to companies, many of which it suggests might be on lease, likely because of the high initial costs of electric vehicles.
Louise Thomas, Confused.com car insurance expert, said there were several challenges of adopting EVs and points for motorists to consider when buying one: "Many are drawn to electric vehicles, but switching to an EV comes with its own set of challenges. The initial cost of the vehicle, along with the cost of insurance, are the main barriers. While EV prices have been dropping, they're often still more expensive than diesel and petrol cars. And even though you might save on fuel and maintenance in the long run, EV insurance can be an expensive initial cost.
"Due to their advanced technology, EVs can be more expensive for insurers to cover in case of a claim. Their fast acceleration also increases the risk of an accident. Because of these risks, not all insurance companies cover EVs. This means fewer choices and potentially higher costs for consumers.
"But cost isn't the only concern. Many people considering EVs worry about how far they can go before recharging, known as 'range anxiety.' Even though newer models are improving, some consumers still have this concern. The number of charging stations, especially in rural areas, is another challenge. Charging becomes an added hassle for those without a driveway or garage.
"While the initial vehicle cost and that of insurance are vital considerations, it's good to see that the landscape is evolving rapidly. Improvements in battery technology and increasing charging points are making EVs more accessible."
Annual registrations

Rank

Model

2019- 2020

2020- 2021

2021- 2022

2022- 2023

Average annual registrations (since 2019 or release)

1

Tesla Model Y

7,738

37,383

22,561

2

Tesla Model 3

15,876

23,543

34,055

13,616

21,773

3

Volkswagen ID.3

5,490

12,674

10,400

9,521

4

Kia Niro

986

9,179

12,734

9,809

8,177

5

MG 4

8,149

8,149

6

Audi Q4

5,552

8,812

7,182

7

Nissan Leaf

5,525

7,013

8,019

6,643

6,800

8

Audi e-tron

1,718

6,522

7,391

6,008

5,410

9

BMW iX3

4,617

6,154

5,386

10

Jaguar I-Pace

4,180

7,601

5,285

4,027

5,273