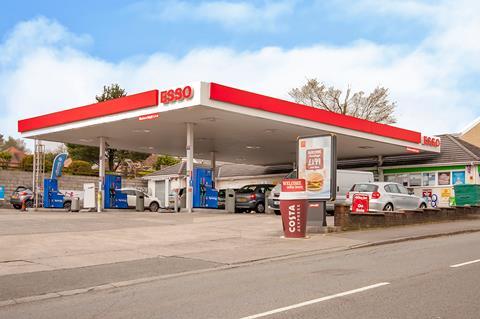 Two family-owned petrol filling stations in Swansea have been sold by specialist business property adviser, Christie & Co.
Llansamlet Service Station and Eagle Service Station in Swansea were sold on behalf of husband and wife team Mr and Mrs Watts, whose family have operated forecourts in South Wales for more thanw 50 years.
Llansamlet and Eagle Service stations were both supplied by Greenergy under the Esso banner for fuel and Londis on both shops. Llansamlet had a Subway franchise on site and a hand carwash while Eagle benefited from a good hot food trade.
Mr and Mrs Watts, who are second generation forecourt operators, instructed Christie & Co in 2019 to confidentially market both sites so that they could take early retirement and spend more time with their family. The sale was due to conclude in March, just before the Covid-19 pandemic struck.
Dave Morris, director of retail at Christie & Co, commented: "Despite the drop in fuel volumes across the UK during the Covid-19 lockdown period, they have quickly risen back to pre-lockdown levels. The buyer, in this case, recognised this quick recovery and was keen to conclude the deal as soon as they could after the lockdown period. It has been a very challenging time for fuel retailers but appetite for forecourts remains strong. We are delighted to have concluded this sale for Mr and Mrs Watts so they can now enjoy more family time."
Martin Watts said: "Our family have been in the forecourt industry for over 50 years and I personally first helped my father in Eagle Service Station when I was seven years old. Despite challenges along the way, including over the last six months, we have thoroughly enjoyed our time serving the local community.
"We would like to thank Dave Morris of Christie & Co and Roland Lewis our solicitor who both gave us reassurance and kept in regular contact during the lockdown period to ensure the sale remained on track. Their knowledge and expertise have been invaluable in helping us sell our business. We would also like to thank our staff and local community who have who have supported us during the time we have operated both sites. We are now looking forward to retiring."
Mr and Mrs Watts were represented by Roland Lewis of Ungoed-Thomas & King, Carmarthen-based solicitors who have acted on a number of forecourt sales in the last five years in West Wales.
The forecourts were sold at undisclosed prices.