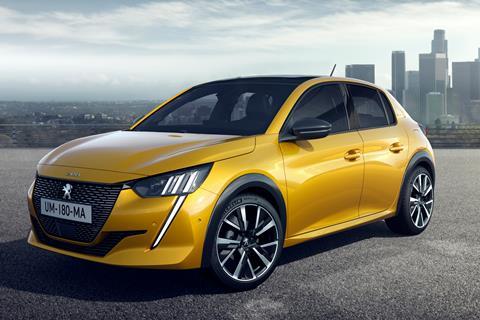 UK motorists have forked out an additional £1.13bn during the past 12 months because of the rising cost of petrol and diesel.
Used car platform CarGurus has looked at the average monthly cost of diesel and petrol prices from June 2021 to June 2022 based on the average monthly mileage and average consumption of petrol and diesel cars in the UK.
Using publically available statistics from the RAC and Department for Transport it found that 12 months ago, drivers were spending around £2.31bn a month on fuel.
However, with the average cost of petrol and diesel reaching 191.25ppl and 199.02ppl at the end of June, it estimated that in June 2022 the figure has risen to £3.44bn, which represents an increase of 49%.
This amounts to an extra £30 per month per driver – equating to £360 over the course of the year.
When looking at the last 12 months, the largest month-on-month rise took place between May and June 2022, with the monthly spend jumping from £2.98bn to £3.44bn.
These findings support a recent study conducted by CarGurus that revealed fuel consumption is now the number one priority for UK car buyers, with 57% declaring it as one of their most important considerations hen deciding their next vehicle purchase.
CarGurus has identified the most fuel-efficient new petrol, diesel and self-charging hybrid cars, and detailed how much motorists could potentially save by choosing one of these over a car that returns the UK average mpg.
Topping the mpg charts for petrol, diesel and hybrid cars, were the Mazda2 1.5 90 Skyactiv-G (60.1mpg), Peugeot 208 1.5 BlueHDi (71.4mpg), and Toyota Yaris 1.5 VVTi (68.8mpg), respectively.
Chris Knapman, CarGurus UK editor, said: "Our research further underlines the financial impact the rising cost of petrol and diesel is having on the nation. It is no surprise then that fuel economy is now ranked the most important consideration when buying a car.
"If drivers are in need of a new car, it's clear choosing one of the most fuel-efficient models could save drivers hundreds of pounds per year at a time when it's needed most.
"For those drivers sticking with their current car, there are still some simple steps you can take to help maximise fuel economy. These include removing unnecessary weight from the vehicle, anticipating what traffic ahead is doing so that you can accelerate and brake more gently, and knowing when it's best to open a window versus use the car's air-conditioning."