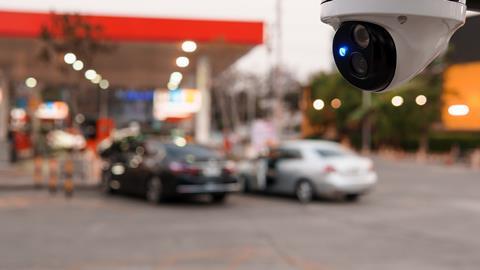 Most weeks Forecourt Trader reports on incidents of drive-offs from petrol stations. It could be a spree in one area or it could be someone in court for a series of offences. Unfortunately it looks like our reporting of these stories is not going to stop any time soon.
According to BOSS, the British Oil Security Syndicate, and it latest Forecourt Crime Index, the average annual losses per forecourt outlet are now £11,530. At current fuel prices, this means incidents of unpaid fuel are costing UK forecourt operators a whopping £98m per annum.
The Forecourt Crime Index also revealed that reports of unpaid fuel incidents increased by 18.6% in the 12 months to Q1 2023. And, unfortunately, the overall trend is upward, and the Index for Q1 2023 recorded a further increase taking the index to 245, compared to 199 for Q1 2022.
The BOSS Forecourt Crime Index collates reports of No Means of Payment (NMoP) and Drive-Off-Failure-to-Pay incidents made to Payment Watch, its forecourt fuel loss recovery service.
Claire Nichol, the executive director at BOSS, says Payment Watch continues to outperform similar services in the market. "Payment Watch operates on a quarter of UK petrol filling station outlets and is used by approximately 75% of high-volume sites. This gives us an unrivalled data set and an understanding of current and historical trends. Payment Watch processes over 1.5 million No-Means-of-Payment, Drive-Off and Failure-to-Pay incidents every year.
"We have found that 75%-80% of motorists who claim to have no means to pay for fuel return within a given time period and pay for their fuel. This suggests that most incidents are genuine mistakes, however, we also know that some motorists take advantage.
"When a customer tells a cashier that they don't have any means to pay they are asked to complete a simple but legally binding agreement. This can be recorded using a paper form or digitally on most electronic devices. Last year saw the introduction of being able to do this directly at the PoS.
"The process gives a generous number of days for the driver to return to the site and pay, or to make a payment through an online payment portal. However, once this payment time is up, civil debt recovery commences in line with the signed declaration."
Nichol says Drive-Off and Failure-to-Pay incidents have given the industry a new set of challenges. "So long as the information about an incident is accurate we have found that collection rates for Drive-Offs increase. If the incident information is poor, it makes it increasingly difficult to process.
"As every incident is recorded digitally, we can identify vehicles that have been repeatedly involved in unpaid fuel incidents. This data, when combined with a good ANPR system, can let filling station staff know that a suspicious vehicle has entered the site, giving the cashier the opportunity not to authorise the pump.
"We are very proud of the record that Payment Watch has and the professionalism of our recovery team. They are sensitive to customers in difficult situations and treat them with respect.
"We have seen more and more larger retailers coming to Payment Watch. The process is robust, respectful and very effective. It's non-confrontational and therefore makes petrol station safer for both staff and customers."
Forecourt crime reduction guides that help forecourt retailers reduce incidents and keep forecourts safe places to work and shop are available from BOSS.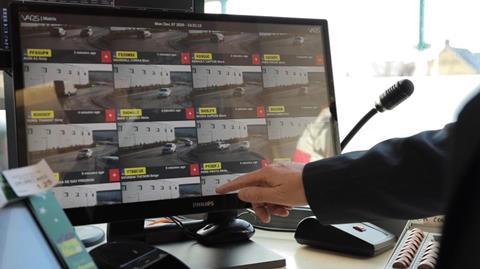 Award winner
There are obviously other security systems on the market and they include the award-winning Vars Technology Vehicle Awareness Recognition (VARS) System. This won the Innovation Award at the 2022 APEA Awards.
Vars Technology director John Garnett says the system's main point of difference is that it delivers the fastest alert to a blacklisted vehicle entering a site of any system available, with cashiers alerted even before the vehicle reaches the pump. He adds that it also delivers the highest recovery rates in the industry.
"One of our clients was losing almost £1,000 per week from one forecourt. We installed VARS full ANPR in the site and they now lose around £200 per month," says Garnett, adding that the company is currently signing up some of the largest forecourt groups in the UK.
"Drive offs are getting worse nationwide, except our long-standing customers are bucking the trend and their drive-offs are actually going down month by month."
Already Garnett says almost 2,000 sites use the system. It is available in two versions: the full ANPR system which proactively stops drive-offs by alerting cashiers of previous offences nationwide; and the tablet-only solution which is reactive and allows for reporting the claims for the stolen fuel after the event.
The full system costs £4,800 then £50 per month. Garnett says they're getting 80% of NMOP paid within three days; a further 15% paid within two weeks; and anything that's not paid within two weeks then becomes a drive-off, because the driver obviously has no intention of paying. In those instances, Vars goes to the DVLA to get the correct details, and goes through two letter cycles – one letter giving the driver the opportunity to pay; and after that a debt collector is sent in. Garner says that over that period, in the space of about six to eight weeks, they get 80% of drive-offs paid.
Advanced forecourt protection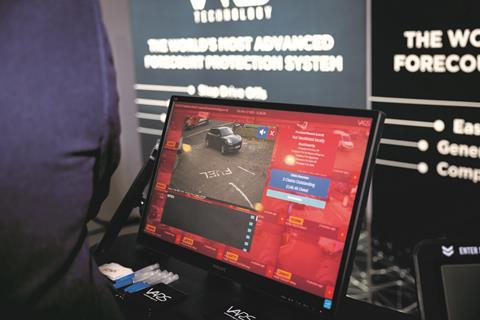 VARS Technology provides the world's most advanced forecourt protection and parking service. Using a state-of-the-art ANPR solution developed over several years, the result is the most effective drive off reduction tool in the industry. With approximately 45,000 vehicles known for offences country wide, forecourts can get instant protection from the minute the system is switched on. With the ability to mark a vehicle for aggressive behaviour, fly tipping and retail theft as well as fuel theft, this gives staff and retailers that added protection.
The system includes a reporting tool for No Means of Payments and Drive-offs which enables a cashier or manager to submit the details required in two minutes or less, so they are not tied up too long and embarrassed customers don't have a lengthy ordeal.
With additional features such as, hot and cold storage temperature records, age refusal records and contractor signing in and out, these free value-added features make this a well-rounded forecourt tool.
As a fully accredited member of the British Parking Association VARS Technology can also manage any car park small or large to free up spaces for customers to come and spend money in your outlets. Profits from parking are shared too.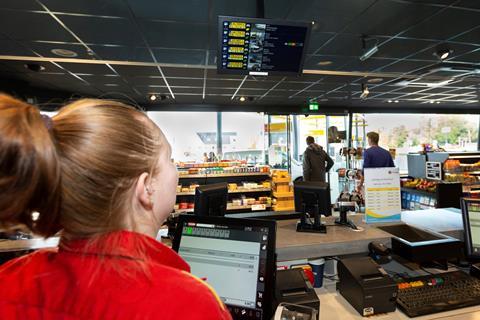 Watch-it
Top 50 Indie, Hockenhull has recently installed the Big Brother Watch-it security system (previously known as Pump Watch) at its Shell Northmead site in Peterborough. Managing director Joe Hockenhull explains: "Drive-offs and NMoP remain a problem across the network however the Big Brother system has had a huge impact on our site Shell Northmead. The alarm that triggers when a false plate or previous offender has pulled up has empowered the team greatly. Not to mention customers bearing witness to the system when the alarm triggers when they're within the store – this news travels fast and we believe has been a big deterrent for criminals."
Joe says shop theft is also an issue but the Big Brother screen showing customers that they're on CCTV, and that their face is clear to see, has put many shoplifters off – some from even entering the store.
Joe says he chose Watch-it because the presentation the company put forward was excellent and they also offered Hockenhull a trial period to prove that it works and Joe can heartily confirm that.
"The quality of the system and the images are up there with the very best – the result on our site speaks for itself. Before installation in February, we were averaging drive-offs costing around £1k per month. Fast forward and we haven't had a drive off at the site since late March.
"No system like this is cheap but you must understand that you get what you pay for," explains Joe. "Taking into consideration we were haemorrhaging £1k a month, the system pays for itself within the year."
With Watch-it, Reamon van Dijk, head of international sales at Big Brother, says there is added value thanks to the association of camera images with data from till transactions, technical reports and access control.
"This offers many more possibilities than preventing theft, fraud or unsafe situations. First of all, Watch-it gives insight into the shop's traffic and transactions, enabling operators to improve security and the customer experience. Furthermore, Watch-it provides insight into customer behaviour: what does the customer want and what does he think? Also, more can be done with less staff, because manual operations are automated. In short, Watch-it offers countless tools to get a better grip on business and prepare for the future."
Big Brother's recent partnership with Europump Maintenance means Europump is now a UK installer of the Watch-It CCTV system.
A typical installation involves using a cherry picker to install a PTZ dome camera inside the shop canopy, a camera on a pole in the shop, another camera at the ATM and two TVs in the shop.