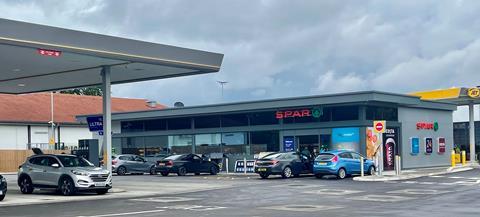 Our mystery motorist on a mission visits Jet Beacon Garage at Catterick Garrison, north Yorkshire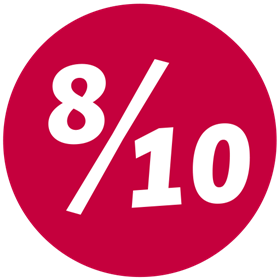 Time of visit: 10am
Kerb appeal: The site is very easy to spot thanks to its bright yellow Jet branding across two canopies – one for HGVs and one for other traffic. There is also a very smart looking Spar shop.
Pump action: This redeveloped site has a larger HGV loading area and separate HGV pumps.
The car/van forecourt has new pumps and AdBlue facilities. It offers Jet-branded fuels including the Jet renewable diesel. Posters promote the renewable diesel across the site. The fuel was very reasonably priced.
Other features on the forecourt include EV charging courtesy of Jet Charge's 150kW ultra-rapid charging. It's a very smart area with its blue branding.
There is also a new, larger jet wash, air/water and vacuum – plus customer parking and a free-to-use ATM. The site is open 24/7.
Store style: The site has a Spar store with wide aisles and a very clean floor.
The Spar brand was very evident and there were lots of promotions across the shop.
It's a busy site with lots of walk-in trade from the barracks.
There is a very extensive soft drinks range including lots of take-home packs in the chiller – ready to drink as soon as you get home.
I don't know if locals have a penchant for straws but there was a notice on the Tango Ice Blast machine asking customers to pick up their straw from the till.
The off licence area had plenty of wine in the chillers as well as stacks of beer on the floor.
There were quite a few gaps on shelves across the shop.
There was also a display unit right by the till, where you would imagine you would find 'impulse buy' items. In the wicker tray on the top shelf were Smarties Buttons – and onions! Underneath were doughnuts. I remarked to the man at the tills that onions weren't typically an impulse buy and he laughed and said they didn't have enough space for them anywhere else.
On a mission: I was looking for breakfast. The Hot Stuff counter was not well stocked and had just a handful of items.
One of the Costa Express machines needed a tidy as there was an abandoned cup, lids and spilt milk.
There were lots of cereal/protein bars on display between the two Costa Express machines.
I found small bottles of fresh fruit juice – Tropicana and Spar brand, which was good as the Tropicana was 30p dearer than the Spar option.
What I really fancied for breakfast was a fruit pot but there weren't any so I bought a punnet of strawberries instead and an Eat Natural bar.
Anything else?
Following a complete knockdown rebuild Jet Beacon Garage re-opened in summer 2022. Apparently the knockdown rebuild has paid off handsomely with increased fuel volumes and much improved shop sales. Food to go is performing particularly well.
SCORING
Thumbs up for:
• Very friendly staff
• Store layout
• Clean toilet
Thumbs down for:
• Gaps on shelves