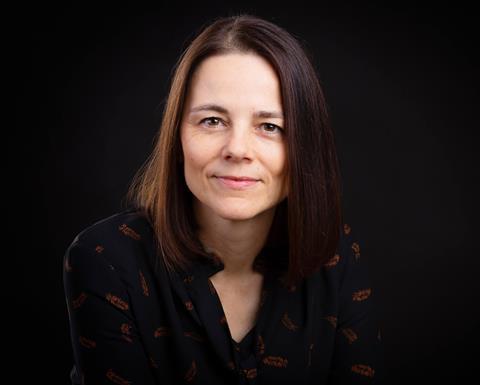 It was encouraging to see so many insightful proposals on decarbonisation announced recently by the cross-party Transport Select Committee's Fuelling the Future report – many of which chime with our own view on how the UK can most effectively achieve Net Zero.
That MPs from across the political divide can come to the same conclusion and propose innovative and informative recommendations for private cars, synthetic fuels, heavy goods vehicles, aviation as well as rail and maritime, suggests that the message from industry is starting to hit home.
For example, the Committee's report cautions against the promotion of electric vehicles (EVs) as the only solution to reducing carbon emissions from private vehicles, acknowledging there are 'not enough raw materials to produce the battery banks needed.' Of course, we realise that EVs will have a major role to play in our decarbonisation, especially for lighter vehicles, but this caution from the Committee against relying only on batteries and acknowledging their delivery is not a simple changeover is important.
The report also notes that internal combustion engine vehicles have a life span of more than 10 years 'so there is a need to explore ways to decarbonise them.'
It recommends:
Government must open-mindedly consider all alternative fuels for all modes of powered transport, including private cars.
Government needs to take account of legacy petrol and diesel-powered motoring and continue to explore the potential for alternative fuels where possible.
'Dropping in' (using) replacement fuels from renewable sources for private cars is a no risk, very sensible and economically sound approach
We agree – and we believe the UK Government should use these recommendations to develop policy.
There is huge potential for sustainable fuels to provide a low-carbon option for conventional internal combustion engines.
In fact, our analysis of future demand suggests that a range of Low Carbon Fuels (LCFs) – as well as other energy sources like hydrogen and electricity from renewables - will be needed to reduce greenhouse gas (GHG) emissions at the scale required. That's why we believe that UK Government should take a 'technology neutral' approach to decarbonisation rather than one which focuses on any specific technology such as electric batteries. The UK would then have an effective route to decarbonising in line with Government ambitions.
An example of why we should embrace all proven LCFs comes with the production of Sustainable Aviation Fuel (SAF) – a product that all are agreed will be needed beyond 2050. That's because the manufacture of SAF creates other potential transport fuels such as renewable gasoline, kerosene and diesel. But a total ban on internal combustion including hybrid engines in 2035, risks there being no market for these fully renewable LCFs even if they are produced as a by-product of SAF. A failure to change this risks these LCFs potentially being treated as waste and pushing up the price of SAF, and could lead to their incineration creating needless environmental pollution.
Put simply, the UK Government should not put all its eggs in one basket with EVs. Instead, it should adopt an approach where any technology that is proven to make a difference should be used. LCFs are ready now and could help achieve the most cost-effective decarbonisation route.
See the Committee's report here.