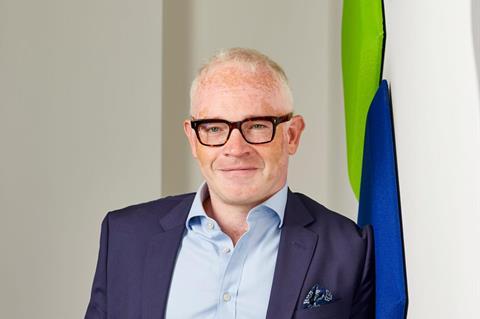 In November, the UK government announced it will ban the sale of petrol and diesel cars from 2030 as part of its 10-point plan for a green 'industrial revolution'.
While the move is undoubtedly promising from an environmental perspective, success will be a significant logistical challenge.
The current EV network is not comprehensive enough to be able to cope with the demand of mass adoption by 2030.
The focus for petrol retailers will now be on looking at effective EV charger placement and improving the surrounding services offered at their sites.
It's not as simple as buying the cars
Encouraging EV adoption is not as simple as telling people to buy them. There must first be confidence in the charging network so that switching from diesel and petrol to electric doesn't impact the customer's daily life.
This is the greatest challenge the project faces.
For context, there would need to be 4,000 charging points built every day between now and 2030 to make the plan viable. The plan would also require half of the stock of vehicle in the Uk to switch to EV by 2030 in order to meet the emissions target.
Strategic EV charging placement through the effective use of data and insight must be the top priority for petrol retailers. This should help provide the right access points to make charging easy and convenient as EVs are adopted.
Ensuring that high-speed chargers at forecourts work for every EV on the market is another stumbling block. Chargers have not yet reached the reliability and up-time that would be seen in the traditional fuel network. This leaves people with few options other than to charge at home and limit the use of electric vehicles to short journeys.
Building a visible, reliable accessible and, most of all, standard network is the key step to convince consumers to go electric.
Avoiding the shock of long charging
There's no question that fuel retailers need to address EV charging point placement. But a large EV network also provides an opportunity for businesses to provide services while cars are charging.
EVs will typically require more time to charge and as a result, drivers may stay at petrol stations for longer periods.
With street charging likely to be a popular method for refuelling, the mobility data we currently know about when and why a driver will come to outlets will change massively.
It will be imperative for fuel retailers to develop insights about EV users to gain a greater understanding of the services customers crave. Better knowledge of the customer will help to improve their experience and help build customer loyalty to the outlet.
It's important not to rush…
As more people adapt to life with EVs, so too should forecourt retail offerings.
2030 may be too soon to see mass EV adoption but fuel retailers must take a more considered and informed approach to developing a good EV charging point strategy.
Those who use data and insights will be able to make better, more informed decisions will adapt seamlessly to the EV future.
Oliver Shaw, is the chief executive officer of Kalibrate, which specialises in decision support software for fuel and convenience retailers, supermarkets, and oil companies across the globe with market intelligence, micro-local data, and precision pricing and planning tools.
Oliver's early career was spent in sales and marketing roles in consumer financial services helping to build fast-growth brands like Capital One and Ageas Insurance. Oliver moved into the technology sector in 2009 joining IRIS Software. He has spent the last 10 years in a number of executive roles, including divisional CEO and Merger and Acquisition director, helping to build one of the largest privately owned software companies in the UK with a valuation in excess of £1 billion.