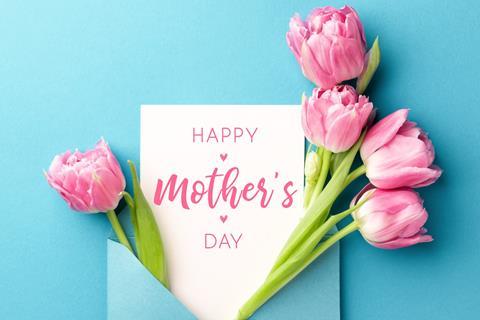 There's good news and bad news when it comes to Mother's Day, which this year falls on Sunday March 14.
According to research by Business Wire, UK spending on Mother's Day was down last year because of Covid and the fact that people were staying at home. That's the bad news. The good news is that convenience outlets were winners when it came to food and drink purchases and, of course, many forecourt stores fall into that convenience category.
And even though Covid restrictions are still in place prohibiting travel and family get-togethers, many people celebrating Mother's Day will be within the same households ie families with parents and children at home.
Often buying a Mother's Day gift is a rite of passage for a youngster because it is the first time they are let loose in a shop to choose a present for someone - in this instance their mum. Obviously, again because of Covid, retailers cannot have children wandering around their stores touching things at random. However, children may give their dad or co-parent a list of what they would like to buy. Top of that list is probably a card (unless they make their own), some flowers or a pot plant and some chocolates.
You also need to consider that parents of much younger children may just buy something and give it to their child to give to mum. And those living separately from their mums may want to buy a bunch of flowers and a card to leave on mum's doorstep.
Another popular tradition on Mother's Day is to treat mum to breakfast in bed. Depending on the mum this breakfast could be anything from fresh fruit and muesli, to croissants and jam, to a Full English breakfast.
With all this in mind, I am hoping your stores are already festooned with Mother's Day messsaging and pos material, as well as a well-sited display or two.
Although these occasions are annual events, they have a tendency to loom large at the last minute and catch people out so if you can help them by having the products they need then all the better, especially if it means an extra sale or two.
And remember, a lot of people are still avoiding the big supermarkets so if they see you've got what they want they will buy it. Oh, and don't forget your own mums!