The data you can get from a modern epos system can help boost your business.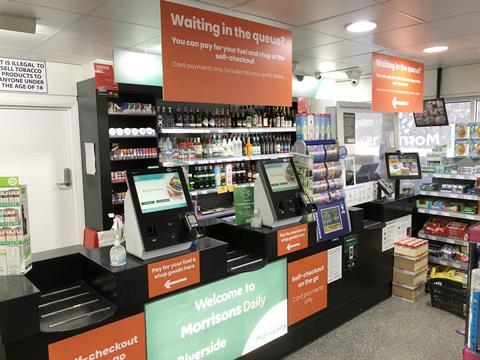 Maxol A26 Tannaghmore Services' win for Best Northern Ireland Forecourt over four million litres at the recent Forecourt Trader Awards, is testament to the site's high standards in retail innovation and the value it places in tech.
The site's general manager, Paul Rogan, says EDGEPoS was installed in November 2020, and the store hasn't looked back since. "I find EDGEPoS so much easier to use than our previous system. I had to constantly fix price changes and was always having problems with invoices being received. Often, when I went to do the end-of-month figures, the same invoice had come down up to five times – this played havoc with our stock figures and it took days for the epos provider to fix it for us. One big difference is the support levels that we receive from Henderson Technology. Most times, our queries are resolved instantly or on the same day."
Paul continues: "I used to spend a full day doing promotion changeovers on the old system, and now this is done within one hour. I basically have one extra day in the week now from this alone.
"Everything is so easy on EDGEPoS, for example, deals. If I need to make a change or add a deal, it's instantly applied to the till. We're planning to move to sales-based suggested ordering as the next step in store operational efficiency."
"There is a fantastic variety of reports on EDGEPoS. The 13 weeks comparison report is invaluable – if we try something new, we are able to see how this has performed and review if this is a product we need to keep on our shelves. And the No Means to Pay reporting on the till is a really easy process. On the old system when we needed to layaway a sale, it threw the figures out and our wet-stock management was never accurate. Now, when a customer returns to pay for their fuel, we simply scan the receipt that EDGEPoS generated, and the customer pays – it is brilliant."
Self-service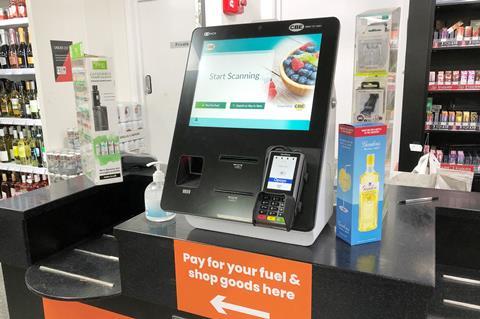 Top 50 Indie MPK Garages has utilised professional analysis of its till data to better understand customer behaviour. Its primary goal was to speed up service (in particular during unexpected off-peak volumes) and maximise sales via improved availability in store, but without the additional labour cost. Thanks to MPK's partnership with CBE, which saw the brand introduce self-checkouts to several forecourts across its estate, it has experienced significant value through labour benefits, sales growth and an improved customer offering at key times.
Wayne Harrand, retail director at MPK Garages, says: "Self-service check out is the colleague you always wanted to work alongside you in store. It gives freedom to maximise sales, by releasing colleagues from till duties to replenish the business at critical times, without compromising service.
"The speed of service has been brilliant with customers moving quickly via the self-checkouts at peak times. Most importantly, for us as a business, it has protected us in off-peak times, against theft, opportunistic drive-offs, loss of up-selling/sales and worst of all, the loss of a customer when colleague numbers are limited. The bonus of being able to settle fuel transactions without colleague/customer interactions has proven to be a very successful operating model for us. We now transact over 25% of our fuel volume typically via the self-service till point. We are also experiencing a slightly higher basket spend thanks to the units. Customers seem more willing to purchase that extra item when using the self-service counter, driving basket spend in store. It's just a fantastic bit of tech."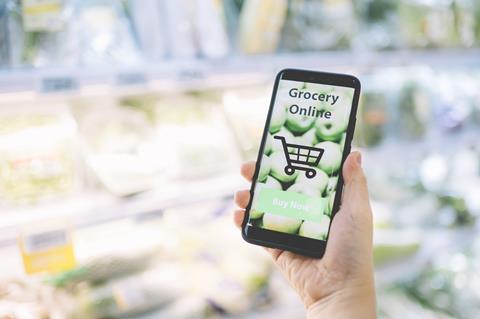 Andy Jones, senior product manager at Htec says epos data, particularly in conjunction with a back-office system with reporting/analytics capabilities, can reveal a wealth of customer insight.
Some examples include: basket size and mix of goods at different times of the day; fuel-only versus fuel and convenience purchases; and volume and timings of fuel purchases using outside payment versus payment at till.
Says Jones: "Things can get particularly interesting if shopping apps are integrated into epos. This can unlock insights such as how long customers spend in a store, or what areas of the store they spend the longest time in. Additionally, retailers can access insights on products commonly bought with each other to drive promotion strategies and what is in shoppers' click and collect baskets that isn't available in store to inform replenishment and meet local demand."