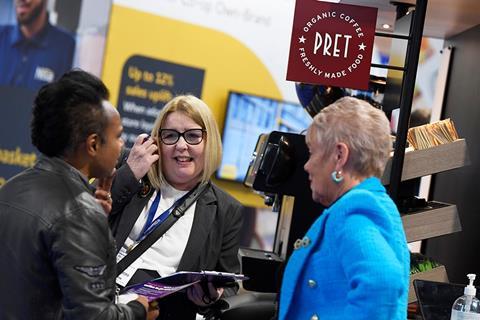 If you're looking to catch up with suppliers face to face, see new products and services and catch a lively presentation discussing the issues that matter, then the National Convenience Show 2023 is the place for you.
The show, at the Birmingham NEC, runs from Monday April 24 to Wednesday April 26.
This year's exhibitors include key suppliers for forecourt retailers: Arctic Coffee; Allego Charging; Asahi; Barista Bar; Bobby's Foods; Booker; BP; British American Tobacco (BAT); Brewdog; Britvic; Burts Snacks; Candy Kittens; CBE; Christie & Co; Costa Express; Elf Bar; Expresso Plus; F'real; Fifo; Grenade; General Mills; Henderson Technology; Hovis; JUUL Labs; Lactalis; Muller; My Coffee Station; Pukka; Nisa Retail; One Stop; Perfetti Van Melle; Polar Krush; Rollover; Shaken Udder; Spar UK; UCC Coffee ; Warburtons; Wm Morrisons; World of Sweets and many more.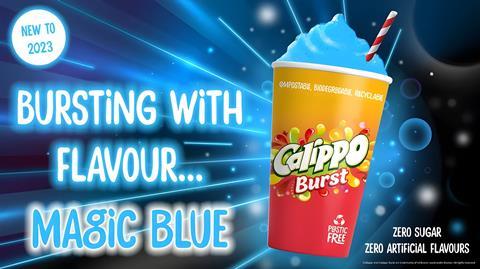 What's new?
• Polar Krush will be talking to retailers about Calippo Burst's latest flavour: Magic Blue (soft berry flavours), which joins Strawberry, Lemon, Orange, Lime and Cola.
• On the General Mills stand, they will be showing off the new macaron flavours of Haagen-Dazs.
• JUUL Labs will be talking about its win at the Product of the Year 2023 Awards for its JUUL2 system as well as its latest Blackcurrant Tobacco variant.
• Spar will no doubt be talking to retailers about its popular own brand and its recently launched Spotlight initiative to get its best own label products into maximum distribution.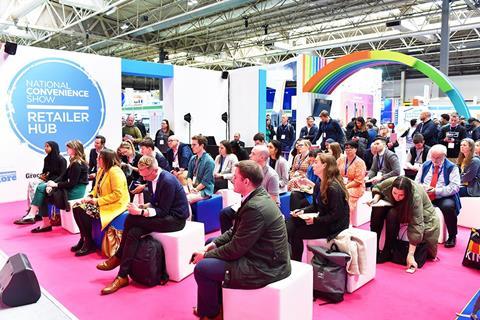 Live events
Live events have become a big draw at the National Convenience Show and for 2023, the line-up is better than ever. At the bustling Retailer Hub you'll find presentations covering many of the big issues for convenience and forecourt retailers in 2023.
Presentations kick off on Monday April 24 at 10.30am with 'UK convenience retail: a market landscape', presented by Flora Zwolinksi, senior insight manager at Lumina Intelligence.
Zwolinksi will discuss how convenience retail has changed over the past year and what we can expect over the course of the rest of this year. She will share analysis of the market, explain how it differs by channel and give examples of retailers and brands which are capitalising on key growth trends.
Also on Monday April 24, there is a presentation entitled 'Symbolising UK Convenience' which starts at 11.15am. Peter Batt, managing director of Nisa Retail; John Miller, head of franchise at One Stop Franchise; and Ian Taylor, retailer director of Spar will talk to the editor of Convenience Store, Aidan Fortune, about the challenges and opportunities across the UK convenience retail industry and the work they are doing to support their retailers.
From 1.20pm on Monday, the cost-of-living crisis will be discussed by guests including Karen Betts, CEO of the Food and Drink Federation; Kate Nicholls CBE, chief executive of UK Hospitality, James Lowman, chief executive of the ACS; and Shane Brennan, chief executive of the Cold Chain Federation.
With vaping such big business and the subject of so many news stories, one presentation not to be missed is 'Illicit Trade: the trust cost to convenience and what can be done?', which will take place later on Monday April 24 at 2.45.
John Dunne, director general of the UK Vaping Industry Association together with Anthony Moses, group commercial director of Flavour Warehouse and convenience retailer Nish Patel of Londis Bexley Park will discuss whether enough is being done to prevent the rise of illicit vape products and what more needs to be done to stamp out illicit activities that are costing the economy and convenience retail significant sums of money.
Another interesting presentation looks set to be 'A new-look National Lottery?', which will take place on Tuesday April 25 at 1.45.
The National Lottery has been a long-standing footfall driver for convenience retailers. With the licence to operate the lottery moving from Camelot to Allwyn, we hear what this could mean for independent convenience store retailers. In an exclusive interview, Allwyn personnel sit down with The Grocer/C-Store to discuss plans for the future and the importance of convenience in making the National Lottery bigger and better.
Also on Tuesday April 25, but this time at 2.45, there is 'Nisa: Batt to the future' where, in an exclusive interview with Convenience Store, Peter Batt – former divisional director at Co-op and now managing director at Nisa Retail – discusses the current state of the UK convenience retail market, what the future holds, how Nisa is adapting, the relationship with the Co-op and what independent retailers can expect from the symbol group.
On Wednesday April 26 at 10.30am, the 'Future of FTG' will be discussed in detail by Mandy Gasson, fresh food implementation manager at A F Blakemore & Son; Stephen Minall, director at video feedback review company FdReviews Global Ltd and Aman Uppal, owner of One Stop Mount Nod. This should be really interesting as no doubt Mandy Gasson will discuss AF Blakemore's Eat Some… concept which was inspired by street food vendors and includes small concession brands in a food court-style area.
Other topics that will be covered in Live sessions during the Show include:
• Dark stores: the future for delivery?
• HFSS: seven months on
• The ROI from supporting colleagues' mental wellbeing
• Diversifying Deliveroo: from dark kitchens to bricks and mortar
• Beyond the bin: rethinking food waste
• Tackling food waste with Food Share
Remember…
Your ticket to the National Convenience Show will also give you access to the co-located Farm Shop & Deli Show and Food & Drink Expo.
At the Farm Shop & Deli Show, you can catch up with Cawston Press, COOK, Cotswold Fayre, Food & Drink Wales, Invest Northern Ireland, LoveRaw Ltd, Mrs Bridges, Olly's Snacks, Scotland Food & Drink, Tudor Tea and Coffee and many more.
At Food & Drink Expo you will find Belvoir Fruit Farms Ltd, Bramble Foods, California Walnuts & California Raisins, Ocean Spray, Radnor Hills Mineral Water, Refresco Drinks UK, Ocean Spray, The Sausage Man and The Vegetarian Society.
And within Food & Drink Expo, there are two sub-zones that highlight industry trends, innovations and NPD. These are Healthy & Natural and Plant-Based.
The National Convenience Show 2023 takes place from Monday April 24-26.
It is open from 10am to 5pm on the Monday and Tuesday and from 10am to 4pm on Wednesday April 26.
Register for your ticket now at www.nationalconvenienceshow.co.uk
You can save £5 on your parking by booking it in advance (www.thenec.co.uk)