E10 fuel is coming - what are the challenges faced by forecourt retailers and how can they prepare for the switch? With just over three months until the switch, Dan Gibson, wetstock manager at Suresite, discusses how retailers should prepare.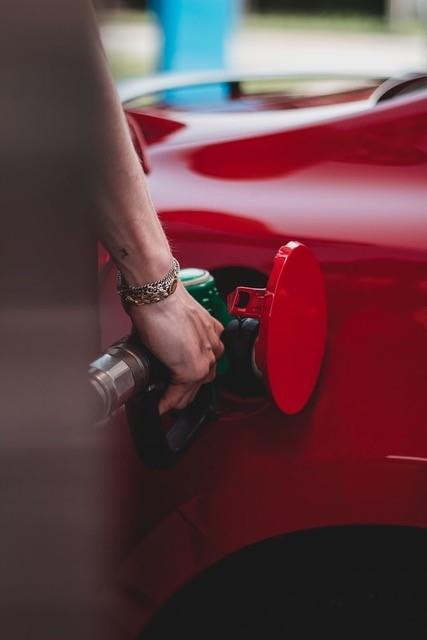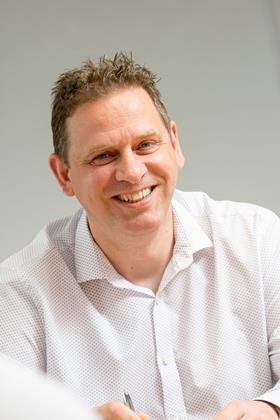 From 21 September, petrol forecourts across the UK will need to be ready for the introduction of a new fuel grade to their pumps: E10. This low-carbon, higher-blend ethanol mix will become the new standard in a bid to cut down on UK transport emissions.
Introducing a higher blend of ethanol into petrol in the UK - an increase from 5 to 10% - is a key part of the government's ambition to reduce greenhouse gas emissions to net-zero by 2050. Derived from plant materials, ethanol is a form of renewable energy, and as the source crop grows, it also absorbs carbon dioxide from the atmosphere. Whilst the transition to solely electric vehicles is on the horizon, the use of new fuel grades with increasingly higher ethanol blends nonetheless has a key role to play in the route to net-zero. It is estimated that the E10 switch will cut UK CO2 emissions by as much as 750,000 tonnes per year - the equivalent to taking 350,000 cars off the road.
The majority of UK vehicles are served by the current 5% ethanol and petrol blend, known as E5, and the introduction of any new fuel to the UK market is likely to bring its own set of challenges for the forecourt retail sector.
The need for a 'dry' site
Fuel is hydrophobic - which means it separates from water - but ethanol is not. This increased quantity of ethanol in fuel will result in a greater risk of water absorption. Forecourts must work towards being as "dry" a site as possible in order to mitigate this risk, including eradicating any potential moisture and condensation inside fuel tanks. Once water enters a fuel storage tank, it can lead to bacteria which in turn can block filters and release acid into the system, causing corrosion and problems in the long-term.
Mitigating fuel leaks
The prevention and management of fuel leaks won't be a new phenomenon to petrol retailers, and E10 will not create a new problem scenario. The concern is E10's greater propensity for water absorption, and the older features within the overall fuel storage system. For example, storage tank linings that have been repaired with fibreglass in the past ten years or more, will likely not be compatible with the higher ethanol grade. When these repaired fibreglass linings break down as a result of contact with E10, not only might the material contaminate fuel, but this might also increase the chances of a leak in the system, with potentially devastating results.
Forecourt infrastructure
In terms of forecourt infrastructure, some of the preparation required for E10 has, to a degree, already been completed following the introduction of E5 in the last decade. Since ethanol is corrosive to certain materials, and can dry out rubber in particular, many forecourts will already have upgraded certain parts to ensure that their site is fit for purpose.
Other adaptations to sites are more difficult to make. Whilst it is expected that the vast majority of the UK's cars will seamlessly transfer to E10, it is estimated that there could be up to 700,000 older vehicles that are not approved for use with a higher ethanol blend. Where possible, forecourts may want to offer both E10 and E5 grades, to cater for owners of older, incompatible cars. For most forecourts, there is little opportunity to expand storage and installing a new tank to accommodate more grades would mean putting an entire forecourt out of action for some time. One key challenge for retailers will be establishing the number of grades they intend to offer for the overall benefit of both the customer and the business.
The greatest difficulty with the E10 switch is that damage, corrosion and other problems caused by higher ethanol content will not be immediate, and instead will gradually present over time.
Preparing for E10
Many of the challenges outlined above can be resolved with two key activities: upgrades to the system as problems occur, and expert management of site wet stock.
Working closely with skilled forecourt engineering companies, retailers can mitigate issues such as contamination, leaks, water absorption and bacteria growth by reviewing and replacing parts as needed. Those sites still operating with older style gaskets may find that storage tanks will be damaged by the ethanol mix over time. Upgrades, however, can be expensive and retailers will understandably be mindful of cost.
In order to make the necessary upgrades, site operators will need to know exactly what is happening within the overall system. Since changes to storage tanks will be slow and develop over time, forecourts should have in place an expert eye continually monitoring for these kinds of issues.
Live wetstock analysis provides retailers with real-time data which gives an overall picture of pump flow rates, sales, fuel levels and deliveries. This analysis enables wetstock management providers to offer guidance to site operators on changes within their tank system, as discrepancies in the data would suggest potential problems are underway. For example, water ingress due to tank lid failure would result in data inconsistencies, which a wetstock management provider would identify and alert the forecourt to. Site operators can be on top of a problem within minutes - ensuring fuel quality and preventing further damage.
Where sites have limited storage, but would like to offer multiple grades, wetstock management can help forecourts to efficiently manage their systems and identify customer demand. Balancing sales alongside deliveries, and determining which pumps are busiest; forecourts can use live wetstock data to make decisions on which grades to sell, and which nozzles should be given over to any of the four fuel types.
With the switch just months away, the great news for retailers is that upgrades on forecourts don't need to take place immediately. This time would be best used getting to grips with the ins and outs of the entire site; speaking to experts in engineering and wetstock about the needs of the forecourt, and gathering the best advice possible. Collecting live data on sales, volume, deliveries and nozzle usage will put retailers in good stead for E10 and beyond.
Dan Gibson has more than 20 years experience working in wet-stock loss investigation, analysis and management across Suresite Group, Fairbanks International and Gilbarco Veeder-Root.