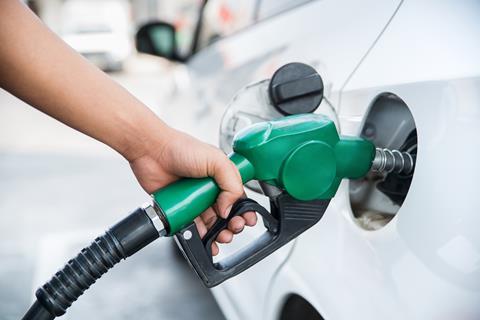 The average retail prices of petrol and diesel hit all-time highs yesterday with petrol climbing to 167.64ppl and diesel breaking its record price for the third time in four days at 180.88ppl.
RAC fuel spokesman Simon Williams commented: "Despite the Chancellor's 5p a litre duty cut, the average price of petrol hit a new all-time high on Tuesday by reaching 167.64p a litre, further contributing to the worsening cost-of-living crisis.
"The significance of this landmark is made all the greater by the fact the previous petrol record price – 167.30ppl – was set the day before the Spring Statement when Mr Sunak slashed duty to 52.95p a litre."
However, he claimed that major retailers were not passing on the full cut in duty to their customers. He said: "While the average price of both petrol and diesel would have been far higher without the historic duty cut, it's also unfortunately the case that drivers haven't seen the full benefit at the pumps due to major retailers upping their margins.
"With diesel also climbing to its third record high in four days at 180.88ppl drivers are feeling never-before-seen pain at the pumps – a full 55-litre tank of petrol now costs £92.20 and diesel £99.50."