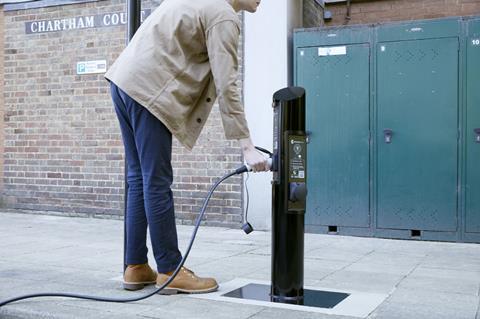 The government has announced an additional £400m of funding to accelerate the rollout of electric vehicle charging infrastructure across England.
It has launched the £381m Local Electric Vehicle Infrastructure (LEVI) fund alongside an additional £15m for the On-Street Residential Charging Scheme (ORCS).
Taken together, the government said the funding would support the installation of tens of thousands of new chargers across the country.
Transport secretary Mark Harper said: "Transport is one of the most important sectors for achieving net zero by 2050 and so we must accelerate our efforts to decarbonise how people get from A to B while growing our economy and supporting thousands of green jobs.
"Today's announcement is a great stride forwards, offering people more choice on how to stay connected while delivering the carbon reductions needed to achieve net zero.
The Society of Motor Manufacturers and Traders (SMMT) welcomed the extra funding but was still critical of the government's overall strategy on EV infrastructure.
SMMT chief executive Mike Hawes said: "Measures to improve the customer charging experience are a step in the right direction, but the fact that contactless credit or debit card payments will not be available on the vast majority of public chargers is a major failing that will significantly disadvantage EV drivers.
"It is also disappointing that, unlike in other countries, there is no commensurate regulation to drive investment into the public network given that paucity of chargepoints remains the biggest barrier to buying an electric vehicle."
RAC electric vehicles spokesman Simon Williams said: "Extra funding for charging infrastructure is welcome as we know around a third of all homes in the UK don't have a driveway for a chargepoint to be installed, which makes switching to an electric vehicle less straightforward.
"With the government imposing a mandate for zero-emission vehicle sales on manufacturers, it seems logical that this should be matched by targets for local authorities and charging networks to install a certain number of chargepoints, to meet demand from the expected increase in electric vehicles on the road."