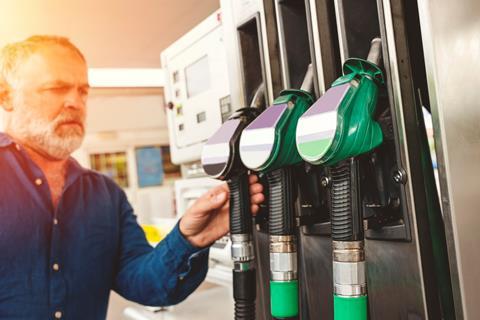 The RAC has again accused forecourt retailers of profiteering at the pumps.
Speaking to The Guardian, Steve Gooding, director of the RAC Foundation, said diesel drivers could be forgiven for thinking they're being taken advantage of as the wholesale price of the fuel is now below that of petrol yet still costs 15ppl or more at the pumps. He said this was much more than the historical gap of between 5p and 10p."
The Guardian reported that the pump price for diesel is around 10% higher than for petrol, even though the wholesale market price is lower. It said this reignited concerns that forecourt retailers are profiteering at the expense of diesel drivers.
The RAC estimated that on average forecourt retailers are making double the profit from diesel drivers, compared with from sales of petrol.
The average pump price of diesel is 161.06ppl, compared with 146.89p a litre for petrol, according to data from the RAC.
Gooding said that with diesel often used as a commercial fuel, businesses using it had the option to pass on at least some of the price they pay to customers – meaning prices for everyone go up.