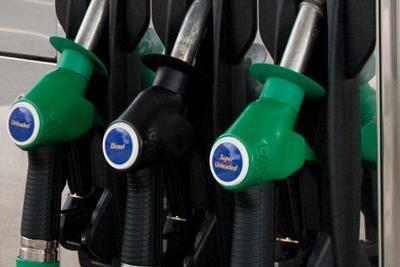 Petrol and diesel prices rose for the third month in a row, but are not returning to pre-pandemic levels, according to RAC Fuel Watch.
A litre of unleaded rose half a penny in August to 114.88ppl and diesel by a third of a penny to 118.47ppl meaning both fuels are still 13ppl cheaper than they were at the end of January (petrol - 128p; diesel 132p).
The RAC figures show that the supermarkets increased their prices very slightly with petrol rising by a third of penny to 109.55ppl and diesel by over half a penny (0.63ppl) to 114.17ppl. This makes a litre of unleaded at a supermarket more than 5ppl (5.33ppl) cheaper than the UK average, and diesel 4.3ppl cheaper per litre. Asda started the month as the lowest cost supermarket petrol retailer, but by the close Morrisons had edged marginally lower at 109.24ppl compared to Asda's 109.43ppl. On diesel, however, Asda was 1ppl cheaper than its nearest rival, Morrisons, at 113.35ppl.
Motorway fuel prices, however, bucked the UK trend by staying the same in August with a litre of unleaded setting drivers back 124.03ppl and diesel 129.33ppl. The difference between filling up at a motorway services is currently only 10ppl more expensive than the UK average (9.15ppl – petrol; 10.86ppl – diesel) which is considerably lower than January when the gap stood at around 20ppl. This is itself 5ppl lower than the average over the past five and a half years, with RAC data indicating that over this period motorway fuel usually commanded a premium of 15ppl above the UK average petrol and diesel prices.
RAC fuel spokesman Simon Williams said: "Even though pump prices have risen for three consecutive months, August's increase was slight, sparing drivers any nasty shocks when they went to fill up. We had feared prices might rise more quickly as people started driving more after the lockdown but so far petrol has only gone up 9ppl from its low of just under 106ppl in May which, it's important to remember, is still 13ppl less than it was in January.
"It was good news for drivers that August didn't see the price of fuel jump, especially as so many people were 'staycationing'. It was also positive that motorway fill-ups remained more reasonably priced than they have been in the past."
"The RAC is aware that Moto is experimenting with selling fuel that's only a few pence a litre above supermarket prices. Its small number of trial sites were selling petrol at 111.9ppl and diesel at 115.9ppl at the end of August – only 2ppl higher than the supermarket averages and around 3ppl less than the UK averages. While it's unlikely this trial – as yet – signals an industry-wide change of direction regarding fuel prices it won't have gone unnoticed by its competitors so there's a chance that service station prices may be lower than they would otherwise have been.
"The short-term outlook for pump prices generally does not appear ominous for UK drivers despite a blip in the oil price at the end of August. The cost of a barrel of oil rose dramatically due to fears of a hurricane affecting supplies in the Gulf of Mexico, but fortunately there was no adverse impact to production as the hurricane was downgraded to a tropical depression and refineries were spared massive flooding.
"Our pump price forecast for the next fortnight shows petrol should come down by a penny while diesel ought to fall by around 5p a litre if retailers play fair and reflect the downward movement in the wholesale price properly."