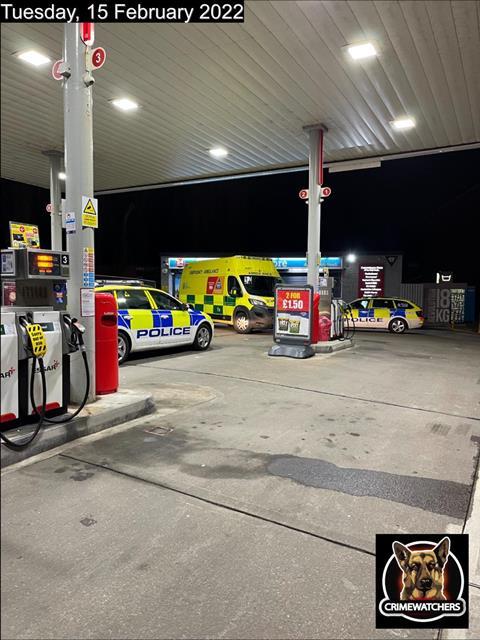 Police have confirmed 30-year-old Aaron Barnes has been charged with armed robbery after an incident at a petrol station in Openshaw, Manchester.
Police were called to the Essar forecourt on Ashton Old Road at around 4am on 15 February where Barnes was arrested.
Community group Crimewatchers were close by and spotted two men fighting in the forecourt.
They said on a statement on their Facebook page: "This morning at 4am as we were passing the 24 hour petrol station we saw the employee fighting for his life in the forecourt with a man armed with a knife.
"We immediately headed over and he stopped then tried to run away. Unfortunately for him he was unable to get away and myself and members of the team detained him until the police arrived.
"The police response was great and they arrived within minutes. Thankfully the employee was shaken but no serious injuries, very lucky really when a 6 inch blade was involved.
"It's been a cold night with a fantastic result taking another dangerous man and a knife off the streets."
Barnes will appear in court in due course.