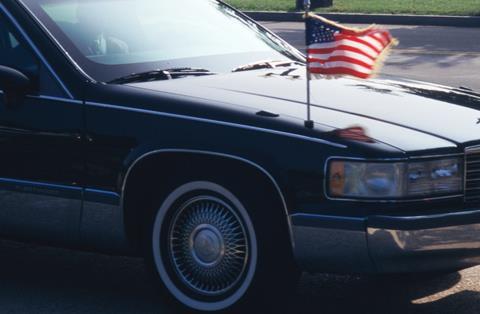 Joe Biden's presidential limo has been spotted filling up at an Edinburgh petrol station.
The US leader is in Scotland this week for the COP26 conference happening in Glasgow, but is reported to be staying in the The Dalmahoy hotel just outside Edinburgh.
According to Edinburgh Live, the hotel's wine cellar has been converted into a command centre where secret service agents can monitor the grounds and surrounding areas.
The convoy was seen at BP Sighthill station on Calder Road.
A trainee worker was working the cash register at the time: "I wasn't sure if he (President Biden) was inside the car or not, but it was about 9pm on Monday (November 1)t when four or five cars, a van and some bikes pulled in to fill up. Someone came in to pay by card, maybe more than £100 per car. Customers this morning (November 2) were asking me about it. Of course we were all excited to see people like this."
President Biden himself was seen arriving at his hotel at a similar time so is thought to not be part of the entourage.