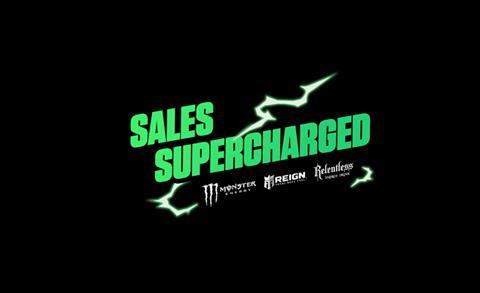 Coca-Cola European Partners (CCEP) and Monster Energy have unveiled a new support initiative to help convenience retailers maximise energy drink sales.
'Sales Supercharged' identifies the latest trends and segments that are leading the way, and gives tips on getting the range right and how to bring the category to life in-store.
There will be chances to win items, kicking off with cases of Monster and Relentless, and an opportunity to request the latest point of sale and find out about chilled equipment.
Simon Harrison, vice president of commercial development at Coca-Cola European Partners GB, said: "The energy drinks sector is worth an incredible £667m to the convenience channel, and is now the largest soft drinks segment in this channel.
"And with the rise of new occasions including gaming and working out in the home, alongside consumer demand for zero sugar, innovative new flavours and drinks with added functionality, this growth is only set to continue.
"With our wining portfolio, supported by the Sales Supercharged platform (https://www.salessupercharged.co.uk/), convenience retailers of all sizes can make their energy fixture work harder and give their sales some extra muscle power."