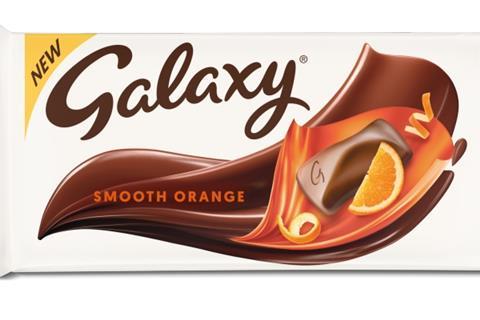 Mars Wrigley UK has launched Galaxy Smooth Orange, the latest instalment in the brand's indulgent range of chocolate treats.
The chocolate bar comprises Galaxy chocolate with a citrus infusion of intense orange.
Ellyse O'Connor, Galaxy senior brand manager, said: "Galaxy Smooth Orange is kind of a big peel and I encourage Brits to squeeze the day, give their peel of approval, and treat themselves to a Galaxy Smooth Orange chocolate bar next time they're in the shops! Disclaimer: Thankfully, Galaxy Smooth Orange is infinitely more palatable than these terrible puns!"
Galaxy Smooth Orange is being launched in two pack formats: large block (RRP: £1.39) and single bar (RRP: £0.66).