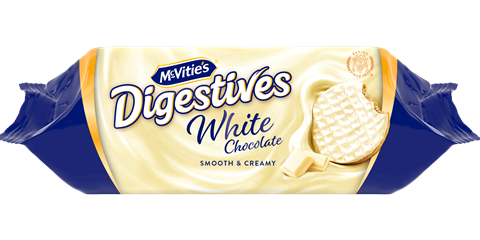 McVitie's new White Chocolate Digestive is being described as the brand's most significant launch in a decade.
Designed to attract younger shoppers and families to the biscuit category, the new product was launched into Sainsbury's and Co-op stores last month and is making its way to other retailers this month.
McVitie's Chocolate Digestives were first baked way back in 1925 and today sell over 60 million packs a year in the UK.
Aslı Özen Turhan, chief marketing officer at pladis UK&I, says the White Chocolate version is a new "must-stock snack that's something really special".
"As well as benefiting from a flavour profile with such a huge, engaged fan base – putting McVitie's on the shopper lists of even more consumers – we've no doubt loyal McVitie's Digestive fans will also be clamouring to get their hands on our McVitie's White Chocolate Digestives. All of this will result in a huge opportunity for retailers to drive incremental sales."