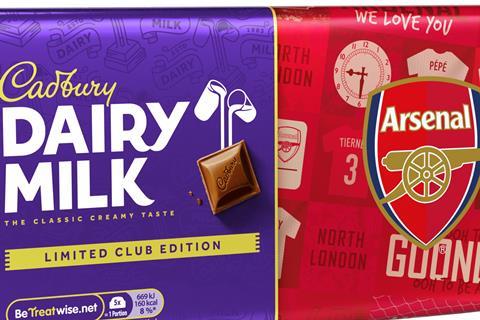 Mondelez is pulling out all the stops to win consumers over with two big promotions – one on Cadbury Dairy Milk and the other on Oreo.
The company is using the Cadbury FC name to give chocolate lovers the chance to win 'money-can't-buy', behind-the-scenes experiences with eight top football teams: Arsenal, Aston Villa Women, Chelsea, Leeds United, Liverpool, Manchester City, Manchester United, and Tottenham Hotspur.
Called Win a Day in Their Boots, shoppers have to buy one of the many promotional products featured, then visit winaday.cadburyfc.com to enter the batchcode and barcode. Once on the site, they have to 'spin the boots' for their chance to win. As well as the eight top prizes there are thousands of others, including Love2Shop vouchers.
The behind-the-scenes experiences are designed to make winners and their friends feel like part of the squad. Sounds great if you are a big footie fan and there are certainly loads of them out there. I must confess that I am not a big football fan. I tend to watch if England play, but mostly to spot David Beckham in the audience, if I am honest.
However, I am excited about Mondelez's other new promotional activity, which is a tie up between the new Batman film (released on March 4) and Oreo. I love the cinema, I love the Batman franchise, adore Robert Pattinson (the new Batman) plus I love biscuits so it's a win-win-win-win for me.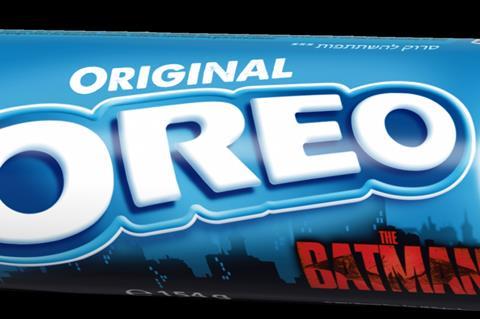 As part of the promotion, Oreo biscuits will be embossed with the Batman silhouette while the big prize is a VIP trip to Gotham City at Warner Bros World in Abu Dhabi.
Promotional packs will feature the Batman-embossed biscuit as the famous bat signal and will also feature Batman himself as well as the Gotham skyline.
Although Oreo has teamed up with other icons before, such as Lady Gaga and Super Mario, Mondelez is saying the new Batman tie-up will be the brand's biggest-ever partnership.
You can expect some great pos material to flag up these two promotions in-store so my advice is to use it. I have written much about in-store theatre in the past but now – after the two years we have all just had – is really the time to embrace the theatrical. Put together those big bold displays and get consumers smiling – and buying. A bar of chocolate or a packet of biscuits is just the treat we need – and the chance to win a prize too, well that's the icing on the cake.