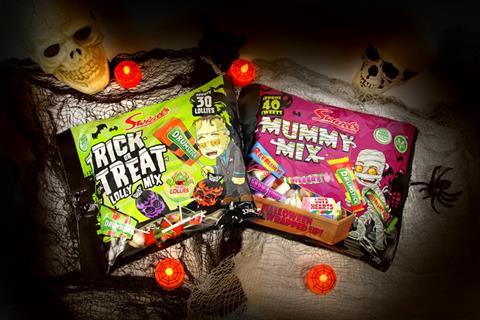 Sweet manufacturer Swizzels is aiming to ensure Halloween isn't cancelled, despite the pandemic, by staging the UK's largest virtual Halloween party.
Fright Night Live will be streamed live from a secret haunted location through Swizzels' website and social channels, and will provide a night of tricks and treats, with the opportunity to win Swizzels prizes through various games and competitions during the two-hour event.
In the build-up to the event on 31 October, Swizzels will be encouraging the public to get prepared, driving sales of their Halloween share bags and variety packs.
Claire Lee, NPD brand manager at Swizzels said: "We know that Halloween will look a little bit different this year. Trick or treating and big parties can't take place unfortunately but that doesn't mean families and friends can't have fun and celebrate.
"We recently conducted some research to understand how consumers feel about celebrating Halloween this year, and it's clear the majority of people are still keen to celebrate in some way. We want to ensure that Halloween is equally as big in 2020 while making sure people can celebrate safely and responsibly."