Retail technology has dramatically evolved over the last 18 months, placing new demands on the forecourt and convenience channels in retail. Henderson Technology outlines why the latest electronic point-of-sales (EPOS) systems will be essential to adapt to changing circumstances.
It's no news to forecourts that the Covid-19 pandemic has changed shopper habits. Reductions in travel have massively affected the sector, although consumers' desire for more local shopping has been profitable for some convenience stores, including those located on forecourts.
EPOS systems are at the heart of industry innovation. When considering such a system for any site, forecourt retailers should look at operational efficiency, what security and safeguards a system brings to a store, and business development.
In other words, how can the technology help grow a business?
EDGEPoS
Henderson Technology's EDGEPoS answers all these requirements. It keeps technology up to date in store, delivers an efficient customer service experience, and makes retail more secure.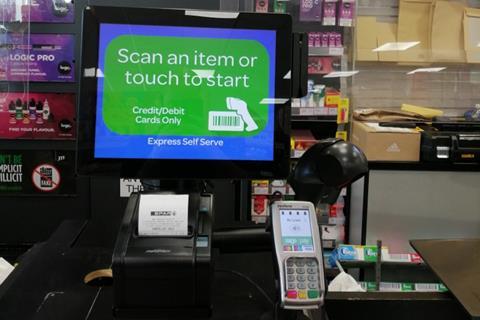 Among the main features are fuel integration, advanced age checking, suggested ordering and sales-based ordering, cash control, intelligent basket analysis, fuel bunkering, prepay options, no means to pay and drive-offs reported at till, and OPT integration.
EDGEPoS integrates all aspects of the convenience and fuel business, ensuring full control and security across areas such as self-populating price look-ups (PLUs), scheduled reports, advanced age-check, fuel, PayPoint and electronic funds transfer (EFT) integration, audit trails, instore coupons and upselling trigger messages.
The system is also focused on operational efficiency, including ease of use. The front end till is extremely easy to use and navigate. Due to integration of all services, there is also no room for human error or fraudulent activity.
Henderson Technology also offers a cost effective, simple self-checkout system to retailers using EDGEPoS. Self-checkout allows the customer to pay for grocery and fuel transactions themselves.
Maxol case study
In 2019 Maxol started their extensive search for a new EPOS solution for their franchised estate of forecourt convenience stores across Northern Ireland. Maxol was looking for an EPOS provider at the forefront of retail innovation which could supply market-leading technology.
The company wanted their staff to reap the benefits of an efficient, quicker and slicker EPOS system, while also showing customers a change in how they could shop and pay for their goods with an improved speed of service.
Maxol also wanted to give its independent licensees running the service stations more extensive sales and payments information, while facilitating tighter business controls and data driven insights to help them manage and develop their offerings in store.
The first pilot site went live in Maxol Glenabbey, Newtownabbey in March 2020 with the final site completed in January 2021. Maxol also decided to trial self-checkouts in two of their stores, and as a result of its success, the group plans a full roll out across their sites in Q3 this year.
"The transition from our old system to EDGEPoS has been a smooth, non-disruptive process with communication levels and explanations of plans and development process always accurate and on time," says Kevin Paterson, Retail Manager NI for Maxol.
"Henderson Technology has provided us with a first-class service and an EPOS system to complement their professionalism and knowledge of retail technology."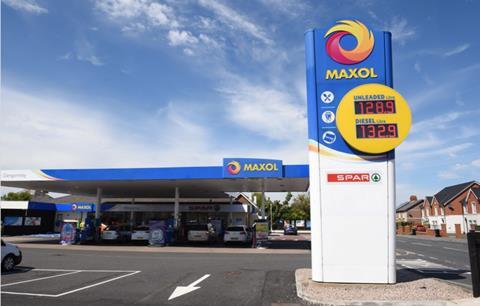 Maxol has benefitted from a reduction in queues in store and customers are continually complimenting how easy the self-checkout is to use. This has been a great asset during the pandemic as customers want more choice when paying for goods.
"Scanning margins in store are now 100% accurate across all sites. Promotion changeovers are carried out in a couple of clicks of a button, taking minutes to complete," Paterson says.
"On the old system, this used to be a three to four hour process. The complexity of the reporting both at local store and head office level has been a lifeline and the automated report scheduler provided has been invaluable."
About Henderson Technology
Henderson Technology is one of the largest EPOS suppliers in UK with over 675 sites installed globally. EDGEPoS is an award-winning EPOS system, designed by retailers, specifically for the convenience and fuel forecourt market.
"We are first and foremost an award-winning EPOS company with a feature rich and innovative system," says Darren Nickels, retail technology operations director at Henderson Technology.
"But we are also very proud of our additional offerings that are fully integrated with the EDGEPoS system, including self-checkout, head office, electronic shelf edge labelling (ESEL), and our suite of mobile app integrations with Gander, Ubamarket, Blu Dot Technologies and BPme.
"We would welcome any retailer across the convenience fuel forecourt market to get in touch and arrange an EDGEPoS online demonstration to see how the future of retail technology is already here with EDGEPoS."