Mystery motorist on a mission: Rontec Gateway, Leeds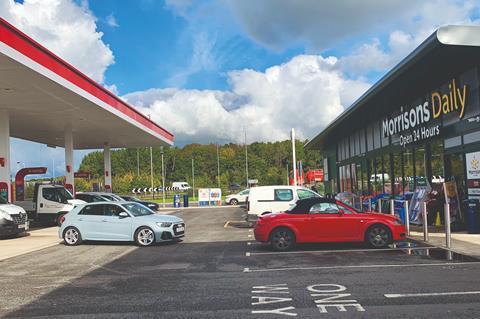 Rontec Gateway, Leeds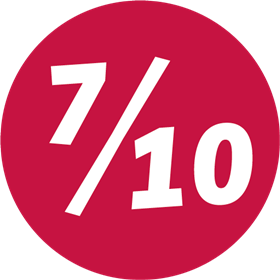 Time of visit: 12.47pm
A bit of background:
Rontec Gateway is a new-to-industry site (it opened in September 2019) on the outskirts of Leeds city centre, just off Junction 45 of the M1 and close to the Temple Green Park and Ride. It has a 2,150sq ft Morrisons Daily store that includes 'The Oven' concept where customers can choose from a range of freshly made hot and cold food.
Kerb appeal:
A fabulous looking forecourt that is well signed and well laid out. There is also plenty
of parking.
Pump action:
The site has a full range of Esso Synergy fuel plus bulk AdBlue on its two HGV lanes. The forecourt area is clean and well looked after.
Store style:
The fascia reads: Morrisons Daily. Open 24 hours. As I entered the store, I was greeted by possibly the wettest, dirtiest door mat I had ever seen – not a great start. And the floor itself looked like it hadn't been swept/washed in a while.
On a mission:
I was shopping for lunch so was keen to shop The Oven concept, however a sign on the Morrisons Daily Kitchen counter said it was closed and would re-open at 6am the next day. This was a bit confusing as they had potato wedges and pieces of chicken out on display. They also had quite an extensive breakfast and lunch menu. And there were good value Meal Deals such as 'Any chilled baguette or hot breakfast baguette and large hot drink for £3.55''.
There was a good range of food-to-go items in the hot and cold display cabinets but it was not that well presented and there were some big gaps.
The choice included pies, pastries, jacket potatoes (in boxes) samosas, toasties, savoury filled muffins and slices of cake. Perhaps I am fussy but it didn't look particularly appetising.
I therefore opted for the traditional Meal Deal, where you got a sandwich, drink and a snack for £3.80. There wasn't much indication of which snacks were included as crisps were in a separate section but a member of staff told me what I could have. My Meal Deal included the Morrisons Sweet Chilli Chicken wrap, which was delicious.
Bread and Danish pastries are presented in wicker baskets on shelves but I counted five empty baskets.
There was a decent enough range of soft drinks but gaps in the chiller.
The Morrisons Daily Kitchen has a drinks menu but there are also three Costa Express machines in-store, which needed a wipe down.
There was not much evidence of healthy options. Signage at the Daily Kitchen showed a photo of a salad with the words 'Freshly prepared here daily' but I didn't see any salads. However, there was plenty of fruit in the chilled section of the store as well as pre-packed salad, potato salad and coleslaw.
Safety first:
There was social distancing signage across the shop.
Comfort break:
The customer toilet was fine.
Impulse buys:
The bags of doughnuts and cookies on display around the store were a real temptation.
Anything else:
There were signs up on the forecourt saying parking was limited to 20 minutes. This would ordinarily be fine, however when you are offering a full food-to-go range this doesn't allow time to eat.
There is no seating in the shop so you would have to eat in your car and once you have done your shopping and sat down to eat, you wouldn't have much time out of that 20 minutes left. Perhaps they expect people to take their food away with them?