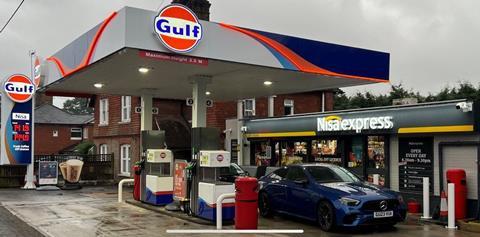 The Pricewatch Group has introduced new brands to its south coast forecourts as it looks to drive up revenues across its portfolio of nine outlets.
Each site now supports a Nisa shop with the Gulf brand replacing Power on three sites. In new Gulf livery, fuel volumes have already increased by 10% while shop takings are up by almost 20%.
The change in direction by the retail business, owned by Paul and Anthony Salvidge, follows the appointment of Tom Buckley as general manager. Tom joined the Group in 2020 with the development of the retail business his primary role. He previously ran a major Mercedes dealership.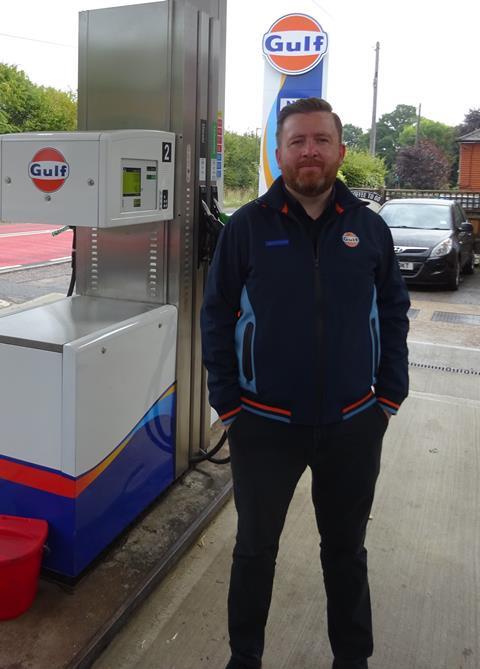 "These are exciting times as we look to maximise the potential of each of our forecourts and expand our retail portfolio," explains Tom.
"The industry was new to me but it wasn't daunting. I have years of experience in a high-turnover, low-margin operation and am absolutely loving this change of direction.
"The move away from our own-brand model to known and respected forecourt brands is now well underway and the immediate impact on sales suggests that the time for change was right.
"We like the Gulf brand, the people behind it and its racing heritage, while the supply and price volatility over the plast 18 months or so - caused in a major part by the Russian invasion of Ukraine - focused our minds on the value of secure retail contracts over spot.
"The Pricewatch Group also has a number of sites and good relationships with BP and Esso, and all three fuel brands are positively impacting upon fuel and shop sales. The current fuel volume across the three Gulf-branded sites is 7mlpa and there is a willingness on both sides to increase both volumes and site numbers.
"We are attracting new customers to our Gulf sites, many drawn by the performance grade, Endurance, which we recently introduced," enthuses Tom. "We also seem to be growing our after-dark trade which must be down to the Gulf livery and its illuminated canopy edging. With Gulf we see a well-connected team from the order office to our business managers. Gulf understands the independent forecourt operator and is progressive in its drive to get the best returns for its dealers. Its Oomph loyalty scheme is a good example.
Another plus, he says, is Gulf's flexible approach in areas such as pricing and deliveries. Small forecourts with odd tank configurations are always having to juggle their deliveries:
"Gulf understands the challenges we face and will do everything it can to help us, even splitting loads across two sites on occasions. It's difficult to put a value on that. I think it has something to do with Gulf having their own tanker fleet rather than contract drivers. The drivers are very important to the overall relationship and our experience of Gulf tanker drivers is that they turn up, are good natured and get on with the job."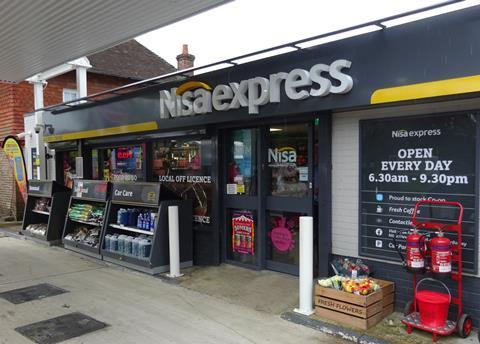 There is a similar story with Nisa, developing a strong existing relationship into something even more meaningful.
"Across the Group, our weekly shop turnover is around £175k and growing," continues Tom. "We are now a Nisa key account and that is proving extremely advantageous, both in terms of growing our margins and attracting new shoppers through a continuous flow of promotional offers. We aim to be as competitive as the local supermarkets yet much more approachable. Our shop at Bolney Cross is only 900sq ft and some symbol groups would not entertain it. We stock 2,500 lines; the merchandising and presentation is undertaken to the highest standards and we turnover £2,500 a day. Nisa allows us greater flexibility and we both reap the benefits of this approach. Our next c-store will be around 3000sq ft and further down the line we may look to acquire one or more stand-alone shops, but for now we are doing our best to maximise returns from our existing shops. For our customers that means providing the best local offering for fuels and shopping, a warm and friendly welcome and a strong incentive to come back regularly. "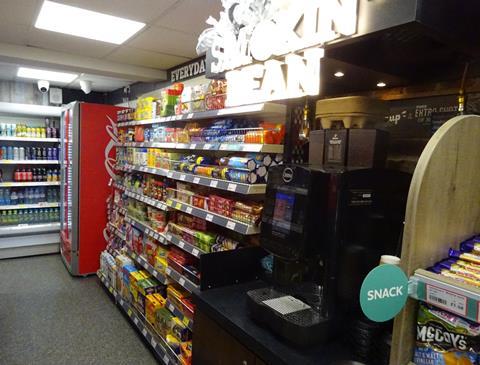 Further confirmation of this intent is the ongoing refurbishment and upgrade of each store, the introduction of latest back-office technology and the recent appointment of Dominic Salvidge as promotions manager with responsibility for all convenience stores.
"Dominic has really made an impact at Bolney Cross which is probably our most well-run store and the benchmark for our retail business. He is only 22 but has proved his value, he is popular with all our staff, and we were delighted to promote him. Our aim will always be to promote from within, rewarding talented people and creating a structure for career development.
"We recently centralised the fuel ordering and pricing to take the pressure off our forecourt teams, allowing them to concentrate on customer service and shop merchandising. In the next few months, we are introducing electronic shelf edging. The costs are significant but our promotional and marketing capabilities will increase exponentially and conservative estimates suggest a 15% uplift in shop revenues is achievable."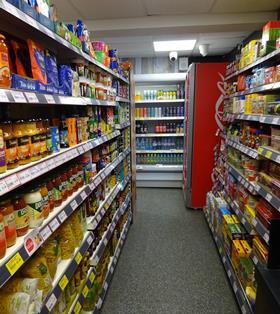 With a robust and profitable business, an acquisition and two build projects on the go, it's not surprising that the Pricewatch Group is in buoyant mood.
"We are entering a new phase in the company's evolution and every one of us is excited about the future," concludes Tom. "Thankfully, I am surrounded by good people, all eager to play their part and that makes my job easier. Between our talented forecourt team, our backroom staff and our supplier partners, we are in good shape to grow and prosper. We know how difficult it is to find new sites with the major forecourt groups so active but we have a proven business model and can move very quickly if the right property, leasehold or freehold, becomes available."