Mystery motorist on a mission… This site was one of the pilot stores to launch the Alliance concept between Shell and Waitrose.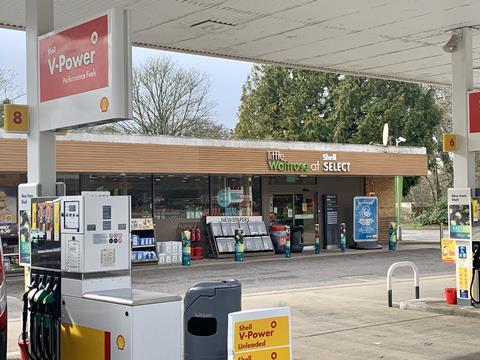 Little Waitrose at Shell Wheatsheaf, Surrey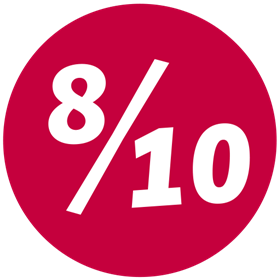 Time of visit: 12.50pm
A bit of background
This site was one of the pilot stores to launch the Alliance concept between Shell and Waitrose. The team has changed very little since Shell inherited the site in 2012. The site is performing well and has even been awarded the title of Brand Ambassador by Waitrose via its Customer Journey Review.
Kerb appeal
It's a smart looking site with lots of Shell branding plus the Little Waitrose logo. It's also a very busy site, so much so that I had to queue to get to the pumps to fill up.
Pump action
Premium fuel V-Power is promoted heavily at the pumps, and I did actually fill up my car with this. Other signage promoted Shell's Easter range as well as the Shell Go+ app.
Wash and go
There is a Shell Car Care car wash but unfortunately it was out of service, however there was an engineer working on it during my visit. The vacuum was also out of order.
Store style
The fascia says Little Waitrose at Shell Select. Outside are the usual logs and charcoal as well as newspapers and a free-to-use ATM. From a distance the store looked impressive but the 'white' render above the fascia is in desperate need of a lick of paint as it's no longer white.
On a mission
I was doing a top-up shop so was keen to shop the Waitrose range – and I wasn't disappointed.
The delicatessen chiller had plenty of salad stuff and meats to tempt me. And the 'meal for tonight' chiller was jam-packed with Waitrose-branded pizzas, pasta, sauces as well as Chinese and Indian food – plus many of it was on a price deal.
There is a great alcohol range including plenty of chilled wines and beers for people who want to consume them as soon as they get home.
There is also a compact frozen range.
There were loads of beautiful flowers as well as lots of Easter lines.
The Jamie Oliver food-to-go counter was particularly appealing but I was disappointed that they didn't stock his sandwiches (which are rather good!) and instead did just the Waitrose ones elsewhere in the shop.
Overall my top-up shop was completed quite effortlessly and there were lots of offers available to take advantage of.
Open all hours
The store operates 24/7.
Comfort break
There is a customer toilet, which is clean and tidy.
Impulse buys
I purchased the Heston from Waitrose Chocolate Scotch Egg and gave it to a friend. Good job I bought it when I did, as they have since sold out and are being sold on eBay for exorbitant prices.
Anything else?
There were two Costa Express machines; one of which needed a wipe down and between the machines there were shelves with cereal and protein bars on them but the top two shelves were empty.
I bought two small punnets of deli by Shell nuts, which were on offer. Although both were still in date, both punnets were stale which was very disappointing.
I presume there must have been a small hole somewhere in the packaging?
Thumbs up
Waitrose range and offers
General merchandising and availability
Thumbs down
Coffee-to-go area needed attention
Rendering on store needed painting