Mystery motorist on a mission…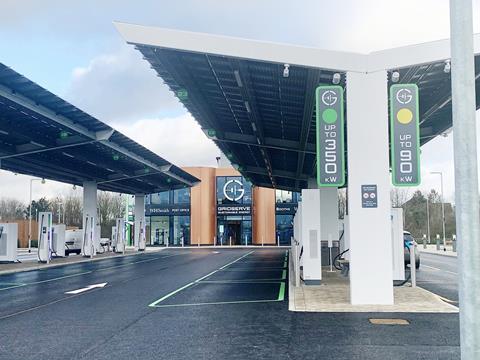 Gridserve, Braintree, Essex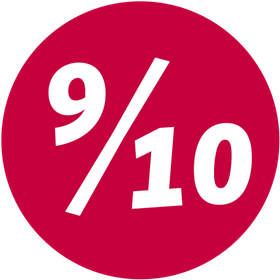 Time of visit: 12.15pm
A bit of background
This £10m development is the first of more than 100 Electric Forecourts planned by Gridserve. It's the brainchild of Gridserve CEO and founder, Toddington Harper, who wants to make electric cars more accessible to more people. The second one will open in Norwich.
Kerb appeal
The pole sign has the Gridserve logo at the top followed by the message: "Fast charging, great coffee and food" and the price 24p/kWh. Underneath that are the WH Smith, Costa, Booths and Post Office logos.
Pump action
The forecourt is made up of two rows of chargers with 'up to 90kW' to the left of each row and 'up to 350kW' on the right hand side. Each row has a V-shaped canopy over it. There is a separate row of Tesla chargers.
There is plenty of parking for vehicles that are not being charged. Plus there is air and water, an area with picnic tables, and even a space where you can exercise your dog.
Store style
The building that houses the shop and lounge looks much more like a car dealership than a typical forecourt store.
Downstairs is a Post Office, a WH Smith store with Booths and a Costa Coffee. When you walk in, you are greeted with lots of tech – Apple and Sony headphones etc.
There is a Post Office counter and the store itself looks like the WH Smith outlets you see at motorway service areas but has a more upmarket feel about it. There is a good range of books and magazines. There is a small grocery range of essentials. There are also some Booths-branded products dotted about, particularly in the chiller where you find a tight range of ready meals, chilled desserts, pizzas, sausages and meatballs. There is an off licence and some chilled prosecco and beer.
Confectionery had a '2 for £5' offer on sharing bags. Sounded good but the bags were much more expensive than you might expect to pay, at £2.99 each.
Cigarettes are kept behind the post office counter. A packet of 20 Embassy No1 Red aka Embassy Signature Gold cost a whopping £14.79. I would expect to pay a premium for them but not over £5 more than in a supermarket.
There is a very good OTC medicine display and some premium hair care products.
It was good to see lots of more unusual brands such as Bol salad jars, Barebells protein bars and Flo organic sanitary products.
And the eco-friendly message of the site was carried through into the shop with an Ecover refill station where you get 20% off if you take your Ecover bottle back and refill it as well as Bottle Up water in
a reusable bottle and Cano water in a can.
On a mission
It was lunchtime so I was peckish. The shop offered a £3.99 Meal Deal with items included in that well signposted. However, I decided to get lunch from the funky-looking Costa. The seating area was closed off but I bought a delicious sandwich and ate it in my car.
Comfort break
Upstairs is the well-being area. Unfortunately due to Covid, it was all closed off bar the toilets. The toilets would not have looked out of place in a hotel. The sink had hands-free soap, water and dryer all side by side. The area that was closed off included a small gym with views over the forecourt so you could cycle while watching your car. Also closed was the kids area with iPad-like tech that ordinarily they could play on. There are also meeting rooms that are bookable by the hour and an area displaying electric cars with touchscreens informing users about lease options.
SCORING
Thumbs-up
Wow' factor
Upmarket feel
Green 'living' wall
Well-being area
Thumbs-down
Sky-high cigarette prices
Limited food range