When the word 'staycation' was first coined, it meant holidaying at home and going out for days. Today 'staycation' means taking a holiday in the UK and, thanks to the after-effects of Covid, it has really caught on. It seems the pictures of the chaos at the big airports and the queues at the ports have put many people off venturing abroad.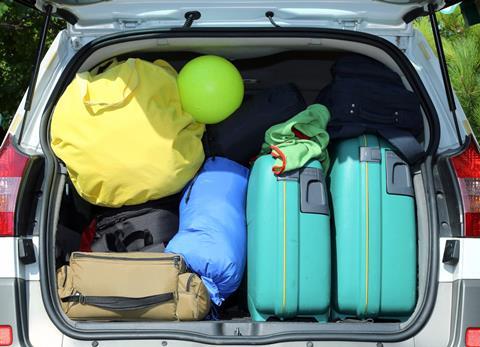 Holiday cottage company Sykes does a study on UK holidays each year and says 2021 was a record-breaking year for staycations and it is expecting more of the same this year.
According to Sykes, 77% of Brits plan to spend at least one holiday at home this year, with 46% staying here for their main summer break.
The top three reasons for choosing a staycation are: uncertainty around travelling abroad; budget pressures; and because it's easier and less stressful. Yes, even high petrol and diesel prices and roadworks galore are seen as less stressful than the thought of a holiday abroad, it seems!
Apparently, the average budget for a UK break is £822, which breaks down to 32% on accommodation; 19% on travel; 13% on meals in; 13% on meals out; 8% on leisure activities; 6% on evening entertainment; 5% on souvenirs/gifts; and 4% on holiday clothes.
More people on the road is good news for forecourts as cars full of families mean not only filling up with fuel but also filling up with refreshments for the journey. Clean loos and inside or outside seating areas will also no doubt be a hit with travellers.
Those of you on a tourist route will likely be inundated with people but according to Sykes the most popular region for summer bookings may not be where you think. If you thought Cornwall you would be wrong because, for the past two years, the South West has been beaten by North Wales. Then comes Cornwall, then the Lake District, followed by Devon then the North York Moors and Coast.
Another interesting 'takeaway' from the Sykes study is the fact that good wi-fi is a priority for a lot of people who need to catch up with work while on holiday. We all know people who are never more than a minute away from their smartphone and staying connected seems a matter of life and death. If you have good wi-fi in your forecourt store, make sure it is highlighted clearly so even those on holiday can catch up with those vital emails.