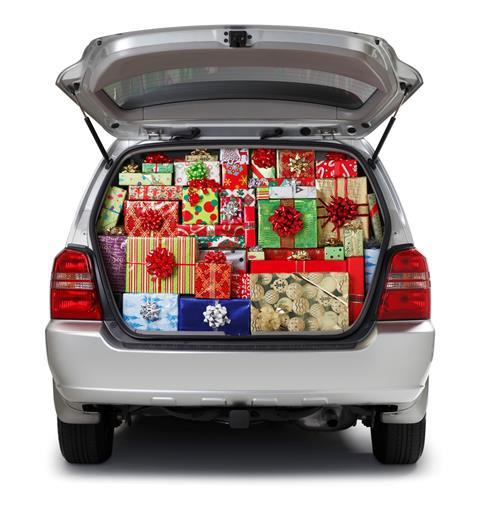 New research from Deloitte reveals that consumers plan to spend more this festive season compared to last year.
Deloitte's Consumer Tracker report surveyed more than 3,100 UK consumers about their spending intentions in the final three months of 2023 – the retail sector's so-called 'Golden Quarter'. It says this signals "a competitive festive season for retailers" – but isn't every festive season competitive? For example, I know that people have been competing for December delivery slots from the major supermarkets and already some have missed out.
Deloitte adds that for retailers, product, price and availability, combined with great in-store customer service, will be key to secure their share of the market during the festive period. Obviously the research is skewed towards high street retailers and the big supermarkets but there's no reason why forecourt stores cannot get their slice of the (mince) pie too.
I was fortunate enough to be a judge for the recent Forecourt Trader of the Year Awards and many of the sites I visited had jaw-droppingly good stores. Stores that I wished were on my doorstep and stores on which I know I could rely for freshness and availability.
The products that many forecourt stores stock nowadays go way beyond the basic essentials with management going out of their way to source local and more unusual lines versus the 'same old, same old' you get in every supermarket aisle up and down the country.
And while forecourts of old had a bad reputation when it came to price, in many shops this has improved dramatically with lots of offers and deals to be had.
Availability is generally impressive too ,with shelves and chillers rammed with tempting goods. And in-store customer service? Well, the overwhelming majority of stores I visited while judging the awards had staff that would make the management proud. You read that in local stores staff often know their regular customers by name, but I found that they make outsiders who are passing through, welcome too. And this happens even on the busiest of sites.
The Deloitte research noted that some shoppers will remain cautious with their spending during the upcoming winter months because of high energy and fuel prices but added that businesses that focus on creating a good customer experience, through engaging promotions and convenient offerings will help attract thrifty shoppers.
The gauntlet has been thrown down… the Christmas spend is there for the taking.