Shell Dealer of the Year winner Guy White from Laurels Service Station on his admiration of a dragon but his fear of snakes!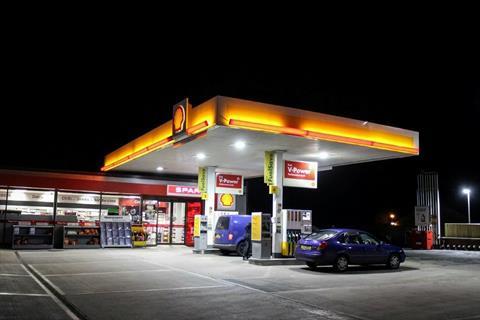 Name: Guy White
Job title: Managing director
Company: Laurels Group & Laurels Service Station
01 Career history: I started, at 13, working part time at Cadwell Park racing circuit. But I have a motor factor background, working with the Linco Wilco Motosave group of companies. I started as a parts assistant and worked in many roles including opening depots and business development. That was until 2008 when my father passed away. I was then asked to join the Laurels, the family business. It's a Shell dealership that's been in the family since 1963. I worked alongside my brother and mother, but unfortunately my brother was taken from us in 2015. So, it is now down to myself, my nephew and Mum and a fantastic loyal workforce. I'm also proud to have been asked to join the executive committee of the PRA in 2021.
02 Dream job – if you weren't doing this: I would have loved to have been a DJ on the radio.
03 What do you drive? An Audi A7.
04 What would you like to drive: RS6 – watch this space! That's just before I have to get my electric Honda Jazz!
05 What would be your perfect day: Watching the tide come in and out with a great coffee in a small harbour in Cornwall.
06 Favourite team:
Ferrari.
07 Favourite read: Enid Blyton Secret Seven, Exchange & Mart, and Who Moved My Cheese by Dr Spencer Johnson – a great read.
08 Favourite film: The Bodyguard – maybe as Whitney Houston is incredible vocal in it.
09 Best holiday: Abroad it would be Cayo Coco, Cuba. Here in the UK, St Ives in Cornwall.
10 Possessions you couldn't do without: My mobile phone.
11 Who do you most admire: James Caan – a very thoughtful Dragon.
12 Most likely to say: "RFB – are we ready for business?"
13 Least likely to say: "It cannot be done."
14 Greatest achievement: Winning Shell Dealer of the Year and being invited to Japan for the world conference. What an incredible experience!
15 Greatest fear:
Snakes.
16 Tips for business success: The Three Ss – staff, stock and service. Plus understand your customers and your location.
17 Best business advice you've received: Invest in the future.
18 Best thing about your job: The fantastic loyal team that work for us, the incredible relationships we have with suppliers and like-minded colleagues.
19 Pet hate: Repeating myself .
20 Three words to describe yourself: Fair, generous, considerate.