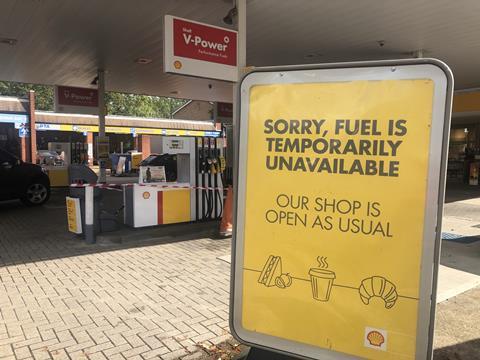 Isn't it rather ironic – and also rather helpful - that the industry got to 'test' out certain elements of the draft Downstream Oil Resilience Bill before anything is set in stone.
Not that it was planned that way, as the draft was actually published in June, before anyone outside the industry had wind that BP in particular was struggling – but just about managing – to keep up with supplying its nationwide network. But at the end of September, a committee of MPs gave their verdict on government proposals to ensure resilience in the supply chain - although the timing made it seem as if it was as a result of the recent shortages.
I'm sure everyone would rather have done without the autumn fuel crisis to put any of the theories into practice, but it did bring into sharp focus the wisdom – or lack of it – of letting too much government intervention in terms of directing affairs when there is a shortage of fuel. Surely you need experts at such a time? So it's as well to be wary of who exactly would have control and how much, should there be such serious disruption in fuel supplies, that the government felt it would be better under the control of some desk-bound bods from the civil service. They would be in charge of directing who gets what and how much ie your small independent forecourt or most likely, the supermarket down the road.
Of course, there has always been such a plan, but it is now being strengthened and refined (pardon the pun!), as the Department for Business, Energy & Industrial Strategy (BEIS) says the Bill is needed due to possible disruption as the transport sector transitions from fossil fuels to alternative solutions.
Luckily the committee expressed concern at the breadth of some of the proposed powers, and told the government to heed the warnings of 'expert' witnesses. Let's hope the government takes notice.
Meanwhile, it's great to see Top 50 Indie Park Garage Group take control of the 27 EG Group sites that were sold to satisfy competition regulations (see Talking Heads, p20). It's an amazing opportunity that doesn't come up very often, and it seems like they were in the right place at the right time. Which just leaves me to wish you season's greetings and all the best for 2022!