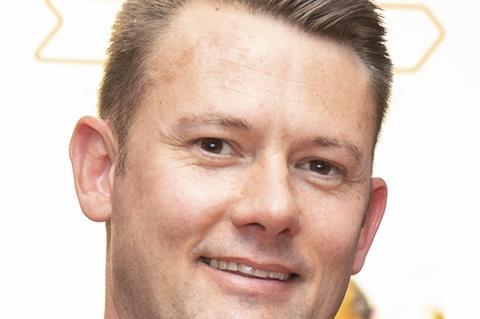 Since we put one of the very first EV charging points in the ground in the UK more than 13 years ago, the motor industry has debated the future role of petrol station forecourts in supporting the future EV revolution.
Notwithstanding the success of EV charging 'hubs' such as those in Dundee, forecourts do have an obvious advantage over virgin sites. They were built with convenience in mind, well located on our motorways, A-roads and in densely populated areas where they could best serve the needs of the motoring public.
As out-of-town retail outlets and leisure facilities grew, so too did the number of forecourts such that they have become established destinations in the minds of drivers who can now not only refuel their car, but also grab a coffee and top up on some essential shopping items while they're at it.
Which begs the question: given this advantage, why are some elements of the filling station community still slow to provide EV charging to complement – and perhaps ultimately replace – the existing refueling infrastructure? The principal reasons can be broken down into various headings: space; practicality; perceived cost; and a fear of the unknown.
Challenges
Certainly, forecourts are challenged for space. Filling stations are already busy environments, and queues at the most popular locations (perhaps with the cheapest petrol or best facilities) are not uncommon. Taking up valuable parking space or real estate by installing EV charge points, therefore, is not perhaps uppermost in the operator's minds, especially when it is not clear on the returns they can expect, or the volume of customers they can hope to serve.
Alongside space comes further practical considerations.
Charging bays require a significantly greater footprint than a traditional fuel pump, especially given the current and future need for driver accessibility as stipulated in relevant disability regulation. They also require the supply of power, and electricity and fuel make for a heady combination, assuming you can persuade a Distribution Network Operator (DNO) to provide power to the site in the first place.
The civil works required to route the necessary power cable outside of any designated hazardous zones – including the temporary zones established during tank cleaning, maintenance and filling – require careful planning. No digging can be carried out without the site being declared 'gas free' which in itself adds a layer of complexity for a forecourt that continues to sell fuel.
Perceived cost is also a barrier, even though multiple funding options have been developed including fully-funded models to accelerate the infrastructure roll-out and simplify the decision-making progress. The financial argument, however, is being muddied by negative publicity, not helped by recent government vacillation over the 2030 deadline on the manufacture of new ICE vehicles that makes some forecourt operators understandably shrug their shoulders and kick the decision-making down the line. If it ain't broke, why fix it?
Supply and demand
Some independent forecourt operators see no future in EVs, believing the demand simply isn't there. They think there aren't enough EVs on the roads, even though there are now around 1.3 million fully electric or plug-in hybrids in the UK and the ratio of charging points to vehicles has risen from one for every 16 vehicles in 2021 to one charging point to every 32 vehicles today. Put simply, we have many more cars than charging points.
Other independent forecourts who we've presented to recently think differently and take a much more positive view. Five years ago, perhaps, my predictions regarding the role of forecourts in the future fell on deaf ears. Not so today. Today the early adopters are already at a competitive advantage and are clearly establishing themselves as charging destinations.
These are the operators who have understood the challenges, and found ways of overcoming them, recognising the huge revenue opportunities it presents. Rather than seeing increased dwell times as a hindrance, they are using it to their advantage, to partner with third-party retailers and other providers and increase revenues.
These are also the businesses who are ready to embrace new technology, including ultra-rapid chargers with 32-inch screens to enable local firms to advertise (and so create a further revenue stream) or for retailers on-site to offer discounts and promotions to attract drivers in-store.
Many have started small; the important point, however, is that they have already started. Procrastination is not only the thief of time, but it can also rob forecourts of a huge future opportunity. Playing the waiting game could fast make forecourts without chargers irrelevant, as drivers seek out and switch their allegiances to alternative facilities.
Forecourt operators have been operating the same supply and demand model for well over half a century and it's what they understand. It is right to be sceptical. But while there is much talk about other alternative sources of power, including sustainable fuels and hydrogen, the EV genie has been out of the bottle for some time and will never be put back. A change in mindset is required. So, while no-one is underestimating the challenge, neither too should they underestimate the opportunity.