One week on, Forecourt Trader reports on the varying changes in behaviour and responses to 'Freedom Day' on forecourts nationwide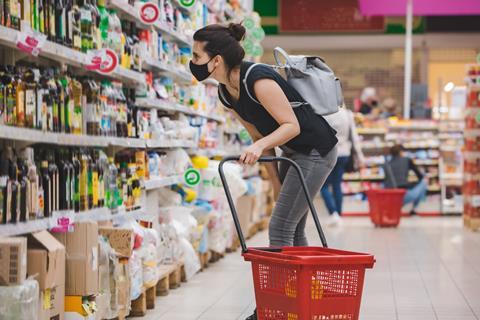 It's been a week since so-called Freedom Day, when Covid rules were relaxed and the requirement to wear a face covering in shops in England changed from mandatory to a recommendation. Forecourt Trader found that reaction to the relaxed rules is definitely mixed.
Ben Lawrence of Lawrence Garages (London), who has three forecourts, two in Norfolk and one in Southampton, sent a letter to all his staff saying that they would be carrying on as usual ie wearing masks, having screens up and cleaning regularly.
"We never 'policed' mask wearing before because of the abuse you could get," explained Ben. "But for Freedom Day we changed our posters to encourage customers to wear masks rather than saying it was mandatory. I think that because two of our stores are in Norfolk and are community based and there's a real feel of community there, we haven't seen much change in customer behaviour, and I would say that around 80% of customers are still wearing masks."
Liam Tuchscherer of Budgens Frilford in Abingdon, Oxford, said it's all been relatively relaxed since last Monday. "Staff have the choice to wear masks and many have chosen to continue wearing them. As for customers, there has been a significant decrease in mask wearing, especially from anyone driving a van."
Kayur Patel of Isla's New North Road Service Station in Essex said his staff were a little concerned about 'Freedom Day' and are all wearing masks but 70% of their customers have chosen not to. "We have screens up to protect staff on the till and we are continually washing things down with disinfectant to keep everything as clean as possible."
However, Ziheed Mohammed from Woodman Service Station in Leeds said only around 10% of customers on his very busy site are choosing to wear masks. "I think people were fed up with it all and just wanted to get back to normal," he said. "Staff can choose to wear masks if they want but ours don't want to and they weren't worried about having customers in without masks on; most said they were glad that mask wearing was over."