7kW domestic electric vehicle charger has multiple remote connectivity features and is the first (and currently only) EV charger in the world to have received BSI Kitemark
Customers can order the BP Pulse home smart charger online or through partner dealerships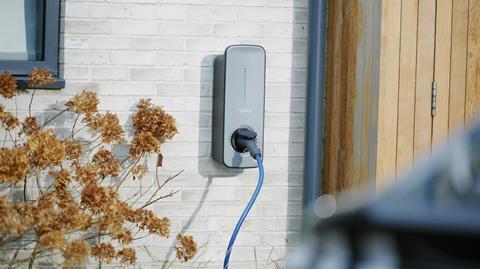 Electric vehicle charging provider, BP pulse, has launched an all-new BP pulse home smart charger for domestic EV charging, with customers now able to purchase the system through the BP pulse website.
Claiming an industry first for domestic EV infrastructure, the new BP pulse home charger has been awarded the coveted BSI Kitemark for electric vehicle charging.
BP pulse home smart charger is Wi-Fi enabled, with connectivity features designed to make it even easier for drivers to manage the charging process. Remote scheduling, optimising charging rates and the ability to start, stop, enable or disable the charger is possible through the dedicated BP pulse web portal. The chargers will also benefit from over-the-air updates.
Will Evans, home charge business director at BP pulse, said: "The launch of the BP pulse home smart charger is a major step forward for BP pulse as we continue to integrate our domestic, public and workplace charging infrastructure for the benefit of motorists. We're able to offer a true one-stop-shop for EV drivers to power up at home and on the go.
"Over the coming weeks, we'll be working with vehicle manufacturers and dealer groups to showcase the benefits that BP pulse can offer to their customers for charging at home."