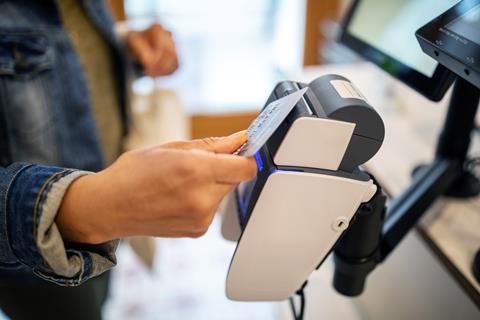 The total value of all contactless payments jumped 49.7% in 2022, according to new data from Barclays, with purchases of fuel jumping 63.5% via contactless and motoring purchases up by 80%.
The average contactless user made 220 'touch and go' payments last year, up from 180 in 2021, with the average value per transaction rising 18.5% to £15.13. Even when comparing 2022 against the contactless transactions made at the end of 2021, after the higher £100 limit had been introduced, transaction values were still 5.3% up on 2021's figures. Friday December 23 was the busiest day for contactless shopping – the total value was 92% higher than the daily average during 2022.
There was also growth in the value of mobile wallet contactless payments over the £100 card limit. These payments accounted for 4.1% of the total value of all contactless transactions last year, compared to 3% the previous year.
For the second year running, the fastest growth in contactless usage came from the over-65s, where the percentage of contactless users rose by 3.8%. Across the UK, the regions with the largest increase in the share of contactless users were Northern Ireland (4.9%), Scotland (4.8%) and Yorkshire and the Humber (2.8%).
Adam Lishman, head of consumer products at Barclays, said: "The popularity of contactless payments took another leap forwards last year. The higher £100 limit, introduced at the end of 2021, really made its mark as shoppers flooded back to high streets following the easing of coronavirus restrictions, leading to a surge in transactions. Brits are also becoming more comfortable making high-value contactless payments from their mobile, with these transactions accounting for an even greater share of total contactless spend.
"While check-out-free shopping is gradually becoming more prominent, thanks to improvements in mobile technology, in the short term it's hard to see another payment method competing with contactless when it comes to both speed and ease."
The data was compiled from billions of Barclays debit and credit card transactions to provide a comprehensive view of the UK's changing payment behaviour.