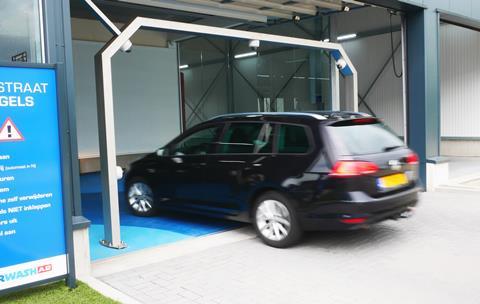 Dutch security specialist BigBrother has launched new surveillance technology for car washes, called VehicleCheck, which it claims allows car wash operators to gain more control over their processes as well as more visual verification and more grip on damage claims.
The company says the "easy-to-operate" user interface allows the user to have direct access to proof.
VehicleCheck consists of a combination of the unique functionalities of CleanWatch video technology and state-of-the-art camera surveillance hardware.
The car wash arch has multiple cameras installed on it and is placed at the front of the car wash and films cars from every corner. The images can be found by searching by time or licence plate and the cameras are integrated with the tillpoint.
VehicleCheck uses the smart integrated software modules of CleanWatch - BigBrother's own well-established technology which is at the heart of system.
"Finally there is a solution for our customers to get immediately to the footage that proves whether the car was already damaged before entering the car wash," said Reamon van Dijk, commercial specialist of video solutions for car wash. "It sounds like a silly detail but it is one of the biggest annoyances a car wash has to deal with."
He said CleanWatch helps car wash operators to have more safety and control on their processes: "Car washes have to cope with damage claims. VehicleCheck allows car wash operators to find the right images quickly. The time saved can be used to increase the customer experience by paying more attention to other clients and hospitality.
BigBrother is a specialist in loss prevention in retail, petrol, and logistics services. For more information, call BigBrother on +31 (0) 318 66 66 99 or send an email to sales@bigbrother.nl