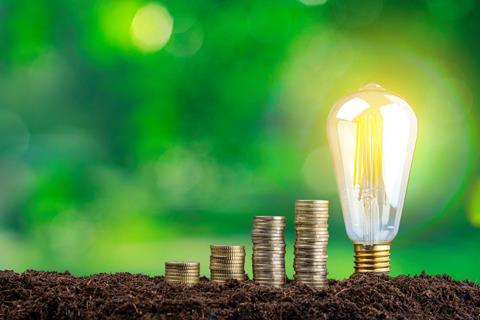 Depending on where you look, the definition of the word 'sustainability' is different but there's no doubting it is one of the biggest buzzwords of the 21st century. Way back in 1987, the United Nations Brundtland Commission defined sustainability as "meeting the needs of the present without compromising the ability of future generations to meet their own needs". Meanwhile, the Oxford Learner's Dictionary defines it as "the use of natural products and energy in a way that does not harm the environment".
Whichever way you want to define it, sustainability is one thing that consumers are keen on. A report published by American Express late last year found that despite the cost-of-living crisis, sustainability remains a top priority for many UK consumers when they're shopping. Obviously for these consumers the sustainable credentials of products bought is important but so too is where they are bought from. The report said 91% of respondents agreed that sustainable packaging, doing social good and a brand's ethical reputation are all important when deciding who to spend with.
In light of this, it's good to know that many forecourt retailers are already doing things to make their businesses more sustainable and it seems there are things every retailer can do – from the biggest companies right down to the singleton operators. What is more, some of these measures save money too.
Last summer, Musgrave NI announced a £2.7m investment in its independently run SuperValu and Centra stores across Northern Ireland as part of a new sustainability fund aimed at empowering retailers to achieve net zero carbon by 2040. The fund, which is part of Musgrave's island of Ireland sustainability strategy, will result in an estimated 12% carbon reduction by the company over a two-year period. Musgrave NI is committing £42,500 per SuperValu store and £21,250 per Centra store.
Great example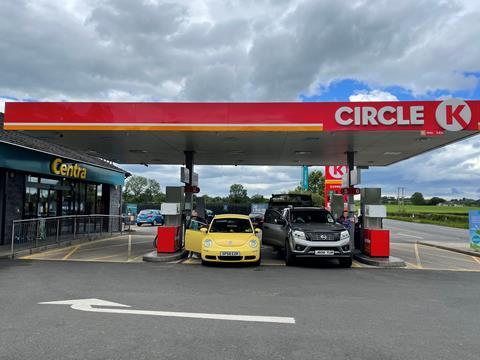 However, Musgrave is not forgetting its company-owned estate and Portglenone Centra, which was a finalist in Forecourt Trader of the Year's Best Design and Development category last year, and which won Musgrave's Company-Owned Store of the Year title in 2022, is an impressive store with lots of sustainable credentials.
Refurbished early in 2022, the company says Portglenone Centra is an example of how installing top grade energy-efficient lighting and CO2 refrigeration can have a positive impact on the environment. These new additions are estimated to save 27 tonnes of CO2 per year and 25% in energy costs. And, with the chillers closed, there is a considerable saving on heating the store too. What is more, Musgrave-owned stores are powered by 100% green electricity.
Musgrave likes to use local suppliers where possible. For the Portglenone Centra refit, it used Portglenone Refrigeration Services (two miles from the store) to install new chillers, new freezers and air con and McElhone Construction from Toome, 10 miles away, which carried out building works and electrics.
While Portglenone already has energy efficient LED lighting in place, Musgrave is still converting other stores. Its target is to have 100% of its stores, warehouses and offices using energy efficient LED lighting by 2025. In addition, new fittings are made from recycled materials including CDs and are 100% recyclable. The company is also upgrading its refrigeration systems across the estate with top grade CO2 refrigeration. In-store pos material across all 139 SuperValu and Centra stores is printed on FSC paper.
Like 49 other SuperValu and Centra stores, Portglenone has electronic shelf-edge labels (ESELs) and is seeing a definite improvement in paper consumption. These labels will result in savings of 7,000 sheets of paper per SuperValu store and 2,800 sheets of paper per Centra store per year.
Waste segregation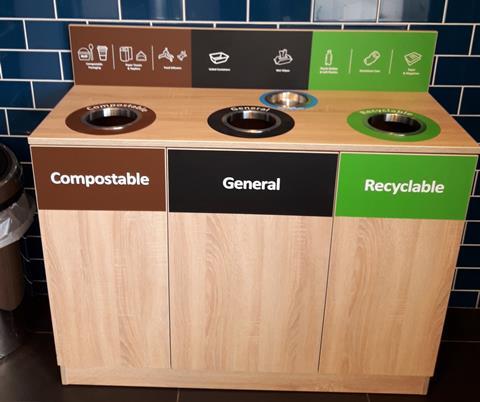 Segregated bins are currently being rolled out to stores for compostable, recyclable and general waste. Stores also separate plastics and cardboard and have compactors for both materials.
And 100% of its bags are made from recycled material and 100% of its own brand packaging will be reusable, recyclable or compostable by 2025.
When it comes to products Musgrave is committed to sourcing locally – it spends £160m on locally produced food and drink annually and works with 150 local suppliers and over 3,000 local farmers. It stocks more than 3,500 local products in its stores, and all its fresh beef and lamb is local.
Musgrave also has 'energy champions' appointed for each of its sites and has created a Sustainability Employee Resource Group. This is a voluntary, employee-led group focused on shaping the strategies and actions to enable the company to become a more sustainable organisation.
Plastic's not fantastic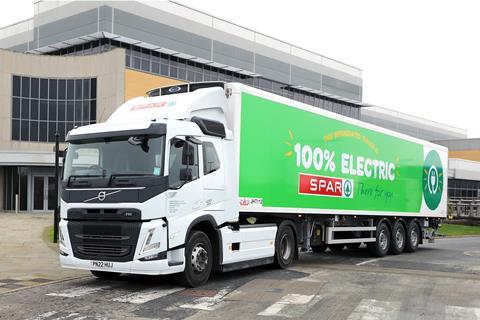 Spar is another company that is taking action to reduce its carbon emissions by installing energy efficient refrigeration, LED lighting, carbon neutral fascias, an efficient lorry fleet and focusing on offering more local products to customers.
Own label is a big part of the Spar offer and the symbol group has eliminated black plastic and replaced it with clear, recycled plastic across its own label range – at no extra cost to its independent retailers or the consumer.
Other changes to own label packaging include Spar waters, dilutes, cider and mixers having a minimum 46% recycled plastic in their bottles. Its own label ready meal trays include 80% recycled material and are fully recyclable.
And by 2025 Spar intends to have eliminated single-use plastic altogether from its own label range.
Meanwhile, Spar's research showed that its customers wanted more information on recycling and, as a result, it has put the OPRL (on-pack recycling logo) on all its own label packaging.
The reduction of food waste is another area in which Spar is actively involved. Every store can manage stock and reduce waste. This is being done by reducing prices at the end of the day and working with the apps Too Good To Go and Gander, which is also driving footfall to stores.
Water refill stations are available in some stores with some retailers signed up to the Water Refill app, while other Spar stores are providing milk refill stations and dried goods and liquid refill fixtures.
Smaller scale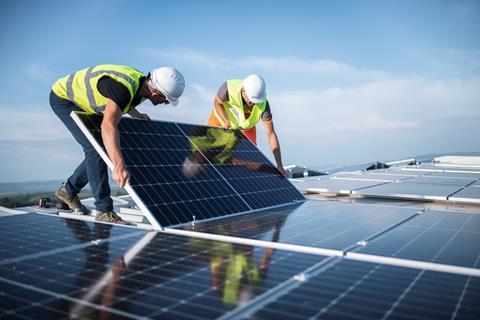 But smaller retailers are making a difference too. Goran Raven from Raven's Budgens in Abridge, says he takes sustainability on-site seriously.
"We recycle all our cardboard and plastic wrapping back via Booker which has a significant impact. All our plant is low energy use, which may cost more to install but saves money in the long run.
"We have removed all light switches (except for the shopfloor) and replaced them with sensors so lights cannot be left on.
"We have moved from single-use plastics to recyclable as it is the right thing to do. Strangely we never get feedback from the customers about it, I'm not sure if this is because of apathy or because this is what people expect now."
Joe Hockenhull, managing director of Hockenhull Garages, says they have had solar panels installed at their Forecourt Trader of the Year winning site, The Stage, which have proven to be worthwhile for energy cost savings.
"That said, we haven't moved forward with installing them across the network. And that is largely down to the rising costs of importing them from abroad.
"We've done smaller scale works in store, like installing chiller doors on to our previously open-deck chillers and this has proven to work really well; we're seeing our bills reduce significantly. Changing our internal and external lights to energy saving bulbs was also worthwhile. We continue to look at other solutions too."
Another Forecourt Trader of the Year winner, Tim Garner from the Garner Group, has embraced sustainability through the use of insulation, LED lighting, doors on chillers, solar panels, smart lighting on the forecourt canopy and more but he says for his customers, price continues to beat sustainability.
"There is definitely a conflict. As much as shoppers might want to be shopping sustainably, low prices win because of the cost-of-living crisis."
Turning packets into cash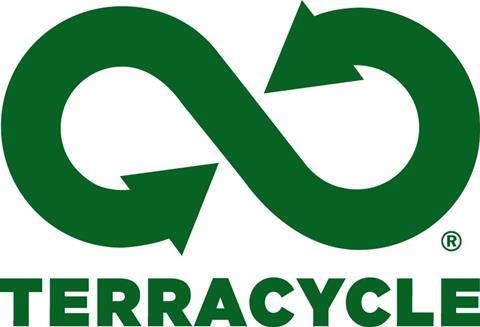 Ben Lawrence, director of Lawrences Garages, is a great champion of recycling, especially when it raises money for charity.
This means bread bags (from making sandwiches), confectionery, biscuit and cake wrappers (from staff consumption), milk bottle lids (from filling the coffee machine) and stamps/coins/money (from customers) are all taken to a lady who raises money for stillbirth charity Kicks Count. She takes them to TerraCycle.
Other items such as ring pulls, aluminium foil and takeaway aluminium trays also go to TerraCycle but funds go to the Hampshire and Isle of Wight Air Ambulance.
Says Ben: "We also collect crisps packets and plastic wrapping and take it to Tesco down the road for recycling. Itchen College comes three days a week for all food that's still edible ie best-before products. Use-by products get collected by Biffa and recycled.
"The Co-op collects cardboard, plastic and food to be recycled into energy. Pretty much everything on site consumed by staff gets recycled."
Ben continues: "We're also trialling turning non-food fridges off at 8pm and leaving them off for 12 hours to see what energy we save.
"And all sites are about to start getting solar on the shop roofs and canopies. At BP Sholing the car wash has a reclaim unit which recycles the water. And we also want to install four BP EV chargers if we get planning."
Gloves are off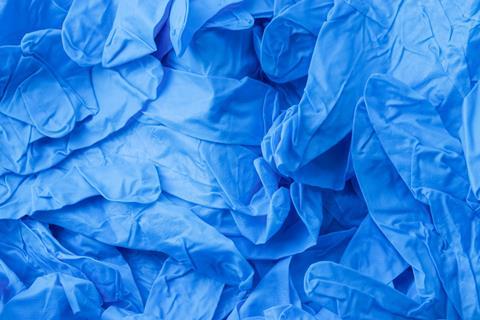 Guy White, managing director of The Laurels Group, says in his experience, everyone wants to be 'green' but nobody wants to pay, however he is doing his bit for sustainability. He recently replaced the taps in toilets with compression taps as customers kept leaving them on.
"All our fridges have doors; all our external lighting is LED. For our canopy lighting we use Bever Innovations intelligent under canopy illumination which gets brighter when movement occurs. It's a fantastic system.
"We also have 40 solar panels on the roof. They help a little however the payback is extremely long. We are looking at a new type of solar system that will store the power as we have a lot of work to do on the payback of this investment. We offer Shell Carbon Offset but we have very few customers who are willing to pay that extra 1ppl to offset the carbon footprint.
"With recycling we do what we can and are extremely 'on it' with cardboard and plastic outer wrappings. What hurts us are the milk bottles and Costa cups.
"One thing I think needs looking at is gloves on forecourts. Oil companies should do more, perhaps they should offer a 'glove for life'?"
Could your sustainable business be a winner?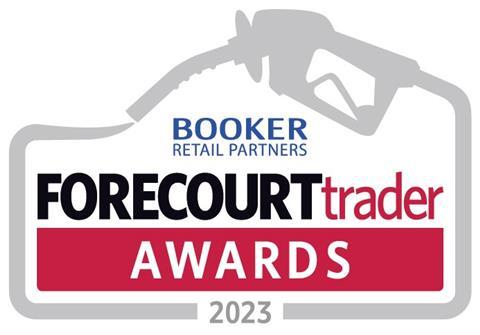 The Forecourt Trader of the Year Awards has a new specialist category: Best Sustainability Strategy, so if you're site's doing its bit for sustainability, enter now!
Judges will be looking for an individual site, company or group that can demonstrate the most environmentally responsible forecourt and convenience operation, with a determined focus on sustainability, using the following guidelines:
• Environmentally focused store and forecourt facilities featuring for example, such elements as energy-saving technology and equipment; water recycling; use of environmentally friendly chemicals; recycling.
• Good communication and promotion of these to customers and the wider community through signage, staff promotion, pos material, advertising and other methods.
• Evidence of energy, water or cost-savings made through the adoption of environmentally-focused activities.
• Staff awareness of any initiatives on site and their ability to ensure they are operated efficiently and communicate their benefits to customers.
• Any environmentally-focused policies, procedures and strategies, and the benefits they have achieved.
Enter now at www.forecourttraderawards.co.uk