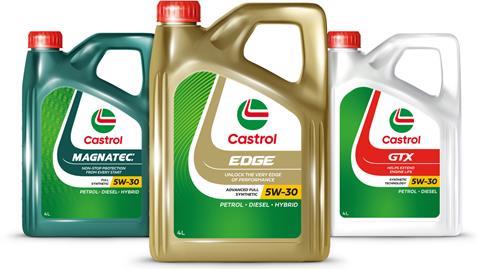 BP has given its lubricant brand Castrol a brand refresh, including an updated look and feel.
The company said the refresh aims to better reflect Castrol's unique positioning in the market and the opportunities it sees in meeting the changing needs of customers.
Castrol is exploring opportunities to provide solutions and services that will complement its core lubricants business and provide additional value to customers.
For example, the company already has a range of advanced EV Fluids including EV Transmission Fluids, EV Thermal Fluids and EV Greases - Castrol ON; and has announced plans to invest around $60m in a new, state-of-the-art electric vehicle (EV) battery testing centre and analytical laboratory in the UK.
"We are excited to launch our refreshed brand, which represents an exciting chapter for our company," said Nicola Buck, chief marketing officer of Castrol. "Our refreshed brand identity reflects our commitment to investing in the future and creating new opportunities for growth and success.
"The worlds of mobility and industry are facing faster-than-ever changes as the world transforms and aims for net zero, and customers want more sustainable solutions. Change is vital for Castrol to thrive. We're signalling to the world that we are set for the future."
Michelle Jou, CEO of Castrol, added: "Refreshing a globally recognised brand is not just about changing its appearance or messaging. It's about reinvigorating its essence, and relevance in today's world. We need to listen to our customers, understand their evolving needs and aspirations, and leverage our core strengths to be a brand that inspires them. A refreshed brand should not be just a cosmetic exercise; in my view it's a strategic imperative that drives growth, differentiation, and long-term success."
The brand refresh includes a new sonic identity, with music and sound design that strongly elicits feelings of acceleration, forward-momentum and dynamic movement.