Competition and Markets Authority (CMA) to be granted new powers to monitor the road fuel market
Road fuel businesses will have to be transparent on pricing or face a penalty
Next step in government action to protect UK motorists from rip-off fuel prices UK motorists will be protected at the pumps, under tough new powers that will shine a light on any attempt from retailers to unfairly hike up fuel prices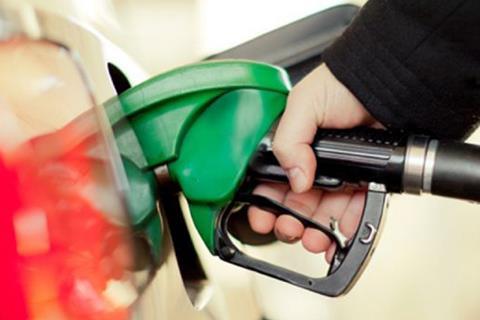 New powers to monitor the road fuel market have been granted to the Competition and Markets Authority (CMA).
Under new amendments tabled today (November 15) to the Digital Markets, Competition & Consumers Bill, the CMA will become the body responsible for closely monitoring road fuel prices and reporting any sign of malpractice to the government.
The move is targeted at "improving" competition in the market, and ensure "a fair choice of prices" across the country.
Fuel retailers, including supermarkets, will be forced to "come clean" on how much they are charging customers on their forecourts versus their profits. Those that fail to comply could face a fixed fine from the watchdog of up to 1% of their worldwide turnover, or an ongoing fine of up to 5% of daily turnover.
Energy Security Secretary, Claire Coutinho, has today cautioned retailers that she will not hesitate to hold them to account, if there is any evidence of unfairly hiking up prices and holding back savings from UK motorists.
The warning follows a report from the CMA earlier this year that revealed some supermarkets had failed to pass on savings in oil prices - charging drivers 6ppl for fuel, which amounted to £900 million in extra costs in 2022 alone. It forms the latest step in the government's drive to halve inflation and reduce costs for families across the country.
Energy Security Secretary Claire Coutinho said: "At a time when many were struggling with increased living costs, we saw shocking behaviour from some fuel retailers who failed to pass on savings at the pump. Now we are cracking down on any petrol station bosses found to be unfairly hiking up their prices.
"That's why we're giving the CMA new powers to bring fairness back to the forecourts and make sure UK drivers get a competitive fuel price."
Last week, the watchdog published its first road-fuel monitoring report - which found that there may be some early signs the road fuel market is not working as it should be.
Although many retailers have voluntarily increased transparency of their costs and returns, the CMA also revealed that Shell was one of the companies that had failed to meet information requests.
Many 12 of the biggest retailers, including all four supermarkets - Asda, Morrisons, Sainsbury's and Tesco - have already signed up to the CMA's voluntary scheme to share daily price data.
The government says it is progressing plans to make this a legal requirement for fuel retailers to share daily price information to help customers to easily shop around for deals. A consultation on the design of government's open data scheme is due to launch soon.
Minister for Energy Consumer and Affordability Amanda Solloway said: "Today marks an important step in our commitment to stand by UK drivers as we continue to keep costs down for families.
"I'm pleased to see many retailers cooperate with theCMA so far, to share their price information and bring competition back to our petrol stations.
"I now urge comparison sites and others to get onboard to help UK motorists find the best local price for their fuel."
The CMA will receive its new information-gathering powers through amendments tabled today to the Digital Markets, Competition and Consumer Bill - which is expected to come into force later next year.
The watchdog will use the information gathered from retailers to provide regular public updates on the state of competition in the UK fuel market, as well as report any evidence of unjustified price increases so the government can hold retailers to account.
Sarah Cardell, chief executive of the CMA, said: "We welcome this new responsibility and will use it to hold fuel retailers to account. The CMA is determined to revitalise competition in this sector so drivers can be confident they are getting the best price possible when they fill up their vehicles."
PRA executive director Gordon Balmer said: "This is following on from the July CMA study and update last week, where they said they intend to implement a fuel price checker scheme and a fuel watchdog. This is strengthening the CMA's powers in terms of their ability to gather information.
"I think this will be similar to what happened in the original investigation where they requested the information from the larger retailers. However, the PRA stands ready to support our members' interests and will be fully participating and co-operating in the consultation that is due to be received in the next few weeks."