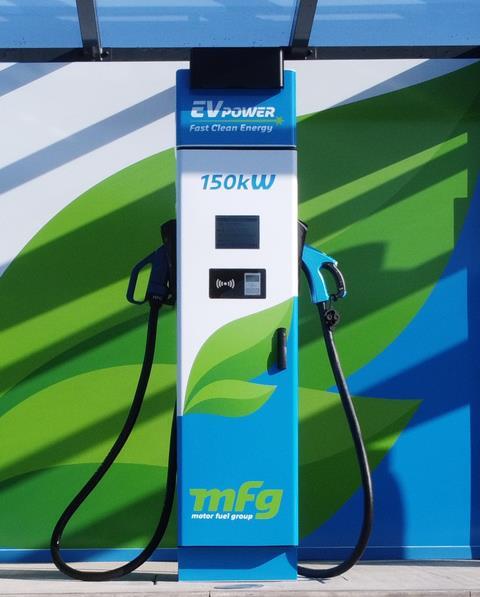 MFG is offering its EV Power brand to members of its Murco network as a complete 'Turnkey - design, build and operation' solution requiring no dealer capital outlay.
At the beginning of 2021, after operating electric chargers at more than 100 of its forecourts, MFG embarked on introducing its own branded range of EV chargers across its network.
Over the next 10 years, MFG plans to install about 3,000 ultra-rapid chargers across its network to meet the evolving demand for electric vehicles.
Jim Mulheran who heads up Murco dealer operations, said: "With all of this happening on MFG's own network, it was important to ensure that the Murco dealer network was included in this opportunity.
"We expect this future-proofing of our Murco dealer stations to prove popular with existing customers and to also be of significant interest to dealers currently supplied by alternative fuel brands.
"We are already talking to our dealers and we expect several of them to sign up to this exciting MFG EV Power offer. Going forward, we intend to include EV Power as part of our overall supply package for new business."