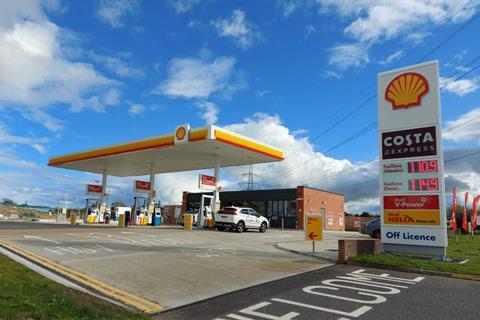 Top 50 Indie Penny Petroleum is expecting to add to its 80-strong estate of forecourt sites after a development in Easingwold, North Yorkshire, was granted planning permission.
Jomast Developments has been given the go-ahead for a mixed-use development on a 20-acre greenfield site off York Road which will provide a petrol filling station, supermarket and healthcare facilities as well as housing.
A planning officer's report for Hambleton District Council's planning committee recommended the scheme for approval.
It noted: "Provision of a fuel station is needed as no provision exists in the town. The nearest fuel station to the north is at Thirsk and to the south is the garage a little over 1km to the north of Shipton. The absence of a fuel station in the town is considered to give rise to a pressing need to serve not just the town but also the surrounding communities."
In a letter to the developers last November, which was included in the documentation for the planning application, Penny Petroleum owner David Penny said: "I am delighted that you have chosen Penny Petroleum as the preferred fuel retailer of the fuel filling station element of the scheme.
"As you know, Penny Petroleum, are an independent family-run fuel retailer headquartered in the North East. We were established in 1994 and have in excess of 80 fuel filling stations across the north of England, Scotland and Wales. In a more local context, we operate fuel filling stations in Thirsk and York.
"We look forward to supporting you through the latest planning application process and hopefully subject to planning permission being obtained, delivering the fuel filling station element of your development in due course."
Penny Petroleum was ranked fifth in the most recent Forecourt Trader Top 50 Indies which was published at the start of this month.