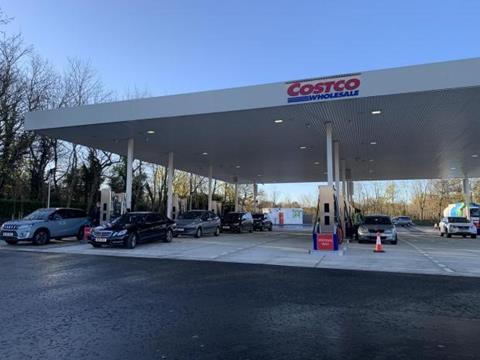 US warehouse club giant Costco has opened its 17th petrol filling station in the UK at headquarters site in this country at Bushey in Hertfordshire.
Costco Wholesale sells fuel at discount prices but the forecourts are only open to members.
There are 30 pay-at-pumps available, and drivers have to scan their membership card before fuelling. Petrol and diesel are both available.
Unleaded petrol is currently available at 136ppl and diesel is £1.38ppl.
The petrol station is be open Monday to Fridays from 6am until 9.30pm, on Saturdays from 6am-8pm and on Sundays from 7am to 6pm.
To accommodate the new petrol station, Costco's existing car park has been reconfigured but the total number of spaces has increased by more than 100 to over 1,000 using a new car park over two floors.
New charging points have also been introduced to the car park.