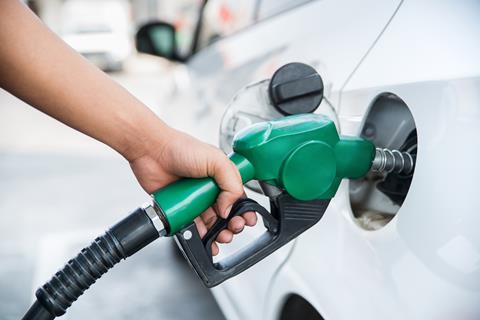 Current record high fuel prices do not appear to be having a marked effect on sales, according to the latest statistics from the Department for Business, Energy & Industrial Strategy (BEIS).
After a dip in sales during the week that included the queen's platinum jubilee bank holidays, average daily sales of road fuels for the week to June 12 recovered by 10.5% to 16,220 litres, which was nearly 5% higher than the year-to-date average.
However, sales were still well below the pre-pandemic average of 17,740 litres.
Average deliveries also increased by 1.2% when comparing against the previous week, and were 0.6% higher than the year-to-date average.
Weekly average stock levels remain stable at 46% full for the last week, but decreased from 48% to 45% full across the course of the week, as sales outpaced deliveries.
The figures from BEIS are based on end-of-the-day snapshots of petrol and diesel sales and stock levels from a sample of around 4,700 filling stations across Great Britain.
However, the fuel volumes are collected primarily from oil companies, supermarkets and large independent filling stations, and this results in higher daily average figures than if all independent volumes were included.