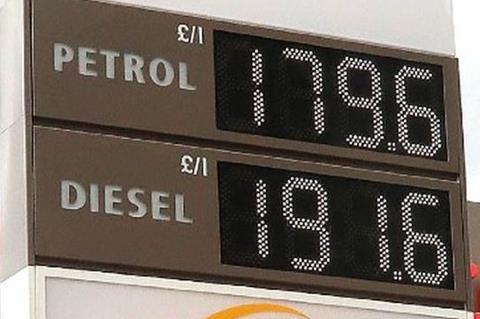 A Wolverhampton forecourt is currently charging the lowest prices for fuel in the city as a way of helping the local community during the cost-of-living crisis.
Blakenhall Services, on Dudley Road in Wolverhampton, is today charging 179.6ppl for unleaded and 191.6ppl for diesel. A Tesco site 0.69 miles away is selling petrol for 187.9ppl and diesel for 196.9ppl. Other sites nearby are selling fuel for even more.
Sanjeev Lal, operations manager at the Total Energies forecourt, told the Express and Star news site that his is a "customer centric" business and offering lower prices on fuel was a "team effort", as staff members had agreed a drop in wages. "Whatever we pay for the fuel, and the running costs, that is what we are selling for," he said. "We have done a lot here for the community and we decided with the rise in cost of living, we would try and run at cost, sometimes even at a loss, so our community can get from A and B."
Forecourt Trader called Blakenhall Services and spoke to Sanjeev's cousin who confirmed that the site was still the cheapest for fuel in the area. "We are obviously still busy with our regular customers coming in but since we put the story out on social media, people are coming from further away. We have drivers coming from Sedgley and Walsall, and even taxi drivers coming from Birmingham to fill up their cabs," he said.
A post on the site's Facebook page said: "We know that we are all going through tough times at present with unprecedented rises in costs across energy, fuel, food and general living.
"We are a customer centric business and have noticed the squeeze our customers are experiencing and, as a result of this, we have decided to support our local community by keeping the price of fuel as low as possible.
"So far, we have managed to provide the cheapest fuel in Wolverhampton for a period of 56 days and will aim to continue to do this for as long as possible.
"We value our customers and we thank each and every one of you for your loyalty and custom.
"Please share this with all your friends and family so they too can benefit from our prices.
"Please continue to support your local community and local businesses during these tough times."