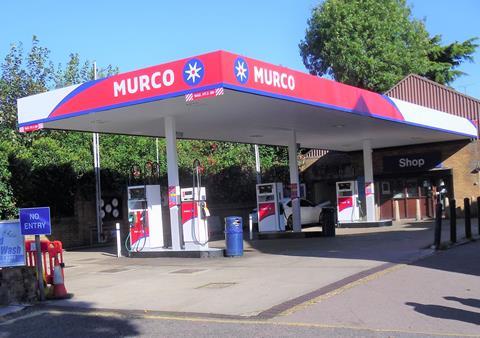 Andrews Garage in Ladbroke Grove, West London is the latest dealer to sign a five-year fuel supply deal with Murco.
The newly re-branded site is expected to be welcomed by the community in the high-traffic area, and has shop and valeting improvements lined up for the future.
Forecourt owner, Peter Karan said: "I have owned and operated a site in Basildon since 2010. In that instance, Jim Mulheran, Murco's managing director, dealer operations, was a great help in my decision to acquire the site which I have been successfully running under the Murco brand ever since.
"With the help of Jim and dealer network manager, Nick Wright, I have now managed to secure another site in Notting Hill Gate. I have worked with many fuel suppliers in the past including the majors, but working with Murco has been a remarkable experience and is second to none in terms of the fuel supplier-dealer relationship.
"Murco is straightforward to work with and they value me as a dealer. I cannot thank Jim and Nick enough for their continued support and I look forward to working alongside Murco for the foreseeable future."
Nick Wright, Murco's dealer network manager, added: "This forecourt is a fantastic addition to the ever-growing Murco dealer network. We offer unrivalled dealer support and as a result of the significant fuel buying power of our owners MFG, the UK's largest independent forecourt operator, we offer some of the most competitive fuel supply deals in the marketplace."