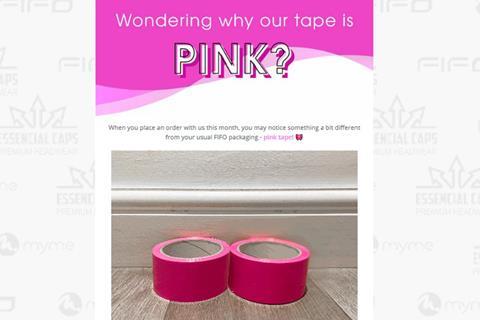 Fifo UK, which supplies electronic gadgets and accessories to forecourts across the UK, is partnering the charity Against Breast Cancer throughout October to raise money for Breast Cancer Awareness Month.
During the month, for any orders it receives above £150 it will be donating a portion of the takings to Against Breast Cancer.
And to mark the partnership it will be using pink tape on its packaging for orders that it ships during the month.
In addition, Fifo is also encouraging customers to donate to the charity and there is a link and a QR code on its website which take users to a Just Giving page set up by the company.
To go to the page click here