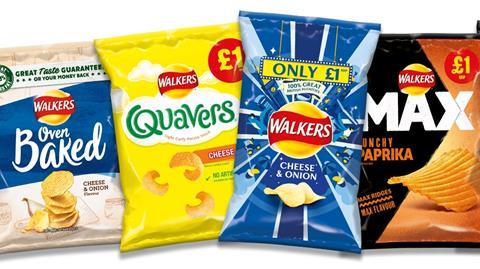 Pepsico is looking to upgrade the nation's staycations to YAY-cations with its biggest ever summer campaign, including a national retailer campaign with Bestway and a range of shopper communications.
Matt Goddard, wholesale tading director at PepsiCo, said: "We're partnering with Bestway to run a national promotion, giving retailers the chance to win a Ford Transit Courier Leader 1.5L, plus some great runner-up items, all part of a prize pool worth £20,000. Over the past few months, independent retailers have been working tirelessly to help provide for their communities; our YAYcation initiative is our way of giving back.
"Our focus over the past three to four months has been maintaining dialogue with independent store owners and wholesalers. We have made sure that our reps have been available in wholesale, taking into consideration the socially-distanced boundaries. What we identified very early on is that shoppers were looking for more multipack and sharing bag options from their local convenience store. We're seeing more than 60% growth across those formats compared to pre-lockdown level and, for that reason, our £1 price-marked sharing formats will be a big focus in our YAYcation campaign."
Retailers simply need to purchase just one case of our Hero20 line-up to be automatically entered into the prize draw – a tried and tested mechanic that proved highly successful for PepsiCo and Bestway in previous years.Terms and conditions apply to the promotion and are available to be viewed at www.promoterms.com/WalkersWinAVan.
Dawood Pervez, Bestway Wholesale managing director, said: "Bestway is delighted to be partnering with the Walkers brand again to offer our customers this exclusive promotion. As the UK's largest independent wholesaler, supporting over 40,000 retailers we always strive to strengthen categories while working closely with our partners to add value for our customers. 'Win A Van' is an excellent initiative to reward retailers while driving sales in the savoury snacks category."
The campaign runs until Monday August 31, and will be supported with front-of-depot takeovers, in-store display materials available for convenience retailers to order, shopper communicationss and a first-ever social media campaign with Bestway, with retailer-targeted paid advertising.