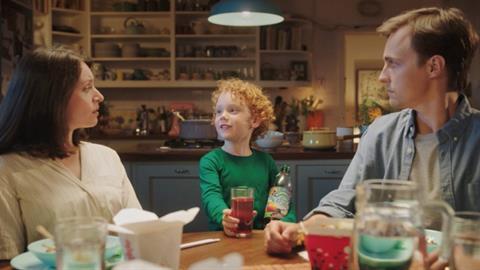 Robinsons has launched a £6.4m campaign this summer, with TV, radio, digital, out of home and in-store activation.
The Let There Be Fruit campaign will encourage shoppers to liven up their tap water and will run through to September 2021, uniting the full Robinsons portfolio, including Robinsons Squash, Minis and Fruit Creations.
The TV support has brought Robinsons squash back on screens for the first time in four years. Three versions of the advert will look at the day-to-day routines of people and the situations they encounter, from gardening and exercising, to simply having a glass of water.
Phil Sanders, out of home commercial director for Britvic, commented: "Research shows that the number one need state for dilutes is taste. The Let There Be Fruit campaign will reinforce the messaging that Robinsons livens up the water occasion with great taste and real fruit. The campaign will also ensure that Robinsons is front of mind for shoppers when in store, and every product in the range will benefit.
"Over the past year, Covid-19 has meant that increasing amounts of shoppers have been shopping closer to home, opting for their local convenience store to pick up groceries. Although there is a roadmap set out, there is still an element of uncertainty and shoppers will continue to stick to their usual shopping habits and trusted brands. Robinsons has a well-known range of products available to meet various need states from at-home with Robinsons Squash to out and about with Robinsons Minis."
The marketing drive will also include a refreshed pack design across the Robinsons squash range with the depiction of fruit more prominent, enhancing the brand's flavour credentials.