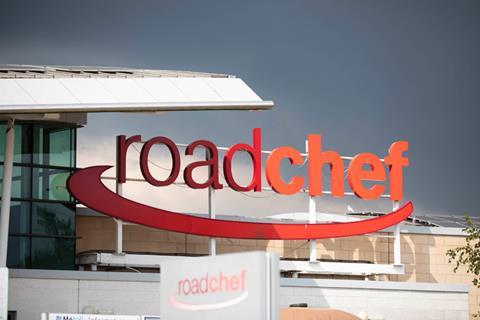 Motorway service area operator Roadchef has received gold accreditation from Investors in People (IIP), and has been shortlisted for its employee welfare initiatives at the UK Social Mobility Awards, Employer Benefits Awards and the Engage Awards.

Investors in People is a nationally recognised framework that assesses how well businesses support people at work, and just 7% of organisations assessed reach gold status.
Gold accreditation means that Roadchef has a robust and widespread set of policies in place to ensure that every employee gets the right support to reach their potential.
Roadchef first achieved gold in 2014, and IIP reassesses organisations on an ongoing basis, to ensure its standards are met.
Roadchef also made the final stages of the UK Social Mobility Awards, with its new Leadership Highway Programme. The new initiative was introduced into the business to strengthen the employee development portfolio, enabling employees to take ownership of enhancing and shaping their personal skills.
Roadchef has entered the final stages of the Employer Benefits Awards, having entered its new engagement and retention strategy that provides a stronger employee wellbeing offering for its workforce of over 3,000 people.
Following employee feedback that called for greater financial support, Roadchef brought onboard Wagestream, an app-based solution that provides staff with better access to their wages. Roadchef analysed how well this aligned with the engagement and retention business strategy, and found that there was improved employee retention, increased productivity, reduced absenteeism, higher employee engagement, and a high staff buy-in rate.
The motorway service area is also being considered for the Best Employee Support Strategy During a Crisis award as part of the Engage Awards 2020, which celebrates excellence from organisations improving their strategies, retention and bottom line performance.
Laura Bunn, HR director at Roadchef, commented: "It's fantastic to see our 'people-first' approach being recognised, and as you can see from the raft of award nominations and accreditations we've achieved this year, Roadchef is committed to providing industry-leading support to our colleagues."
Mark Fox, CEO of Roadchef, added: "I am so proud of the team at Roadchef, who de-stress and delight the millions of road users that pass through our doors each year. I'm sure these won't be the only awards of the year, as our HR team continues to implement and deliver some of the best initiatives not just within the hospitality industry, but across the UK."