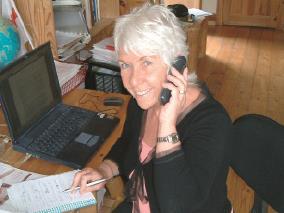 Rusty pumps: looking worse than ever
This will be the third year running that I have reported on the continuing rusty decline of Ian Ritchie's pumps and it's now been over two years that he has waited for TSG to find a solution to the problem. I first reported this in December 2019 writing that Ian, who runs Victoria Filling Station in the port of Milford Haven, Pembrokeshire, had switched to Tokheim pumps in 2012, spending around £24K He expected them to last but by 2019 they were already looking worse than the 20-year old Gilbarco pumps they had replaced.
He had no quibble over the TSG pumps themselves. These were fine, quite reliable. It was just the rust which had made holes you could put your fist through. He sent me pictures.
It was suggested that it might be the sea air but Ian knew differently. He wrote to the company: "I have an old lawn mower and a car double the age in better condition that are also closer to the sea air so I don't agree."
And anyway why didn't the old pumps rust up? The word was that TSG had had a problem with poor quality paint powder coating between 2012 and 2015.
Indeed Ian knew of another group with a chain of forecourts with the same problem and these were supplied with either replacement panels or replacement pumps. But because Ian is a one-man band he felt he was being dismissed.
He also therefore had an issue with the lack of communication. At the time TSG told me they were working on it.
Fast forward to autumn 2020 and Ian thought he was getting somewhere when TSG said they would provide new panels that he could fit himself. Communication had improved but ten months later and he is still waiting.
He has been dealing with different people now though, notably sales director Steve Watts and he has hope of a solution as communication has now vastly improved. Ian says: "An engineer came to get an appraisal for Steve and he refused to even try to remove the covers. I am now worried about moisture getting in to the electronics."
This is obviously not doing a lot for his image either. He says the pumps look "horrendous – twice as bad". He is probably 'lucky' that he is the only petrol station and Spar store in the port and probably knows almost all his customers and can therefore explain the situation.
I wrote to the company and Steve Watts replied: "I have been working with the manufacturers to get this resolved for Ian and have been in constant contact keeping Ian informed; unfortunately due to the circumstances it was never going to be a quick fix but I'm confident that this will be resolved to Ian's satisfaction."
That does sound encouraging.
Is cash really still king?
The question came from Mo Singh of no fixed address (only joking, he was shy about his whereabouts even when asked). He is finding, as many retailers are, that customers are wanting to use contactless for stupid little purchases which cost more for the retailer to transact by card. He says: "You expect it for petrol but for a packet of crisps or a can of Coke?" Even when Mo points people at his ATM they still prefer to use cards.
The somewhat sordid reputation that cash acquired during the height of the pandemic didn't help as people switched to plastic although the introduction of polymer notes should be going some way to allay fears on the hygiene front. The new notes look freshly washed and ironed even into old age.
So is cash really dying out?
PayPoint unreservedly says no. So does the Post Office. Post Office's July Cash Tracker data said that business cash deposits added up to more than £1 billion for second month in a row. This was apparently the first time since October 2019 that cash deposits had exceeded £1bn for two consecutive months.
The UK's biggest retail network also noted a record £665 million in personal cash withdrawals in July, up 14.3% on July 2020 (£582m).
In fact cash withdrawals in July were the highest for any month recorded at the Post Office excluding the traditionally busy December period.
Money, in one form or another has been around for thousands of years. It is said that the British pound is the world's oldest currency still in use – it's 1,200 years old and dates back to Anglo-Saxon times, going through many changes before evolving into the currency we recognise today.
Here's an anecdote for you. If you pay cash on the nail for something, you pay for it immediately and in cash (obvs). Anybody from around the Bristol area will know that the four bronze pedestals located outside the Corn Exchange are called The Nails. The oldest is undated but is thought to be Elizabethan.
The pedestals were used by merchants to negotiate over while doing deals and possibly to display samples of the wares up for sale. When the deal was done, payment was made by placing money on a Nail, hence the term 'cash on the nail'.
Although many Bristolians might believe this is where the saying originated it's more likely the pedestals got to be known as The Nails because the term was already in common usage.
I wonder what will happen if Bitcoin becomes more acceptable?